Choose Cruelty Free
Brand Strategy / Brand Identity /
Logo Design / Marketing Collateral /
Brand Guidelines / Copy Writing /
Website Design & Development /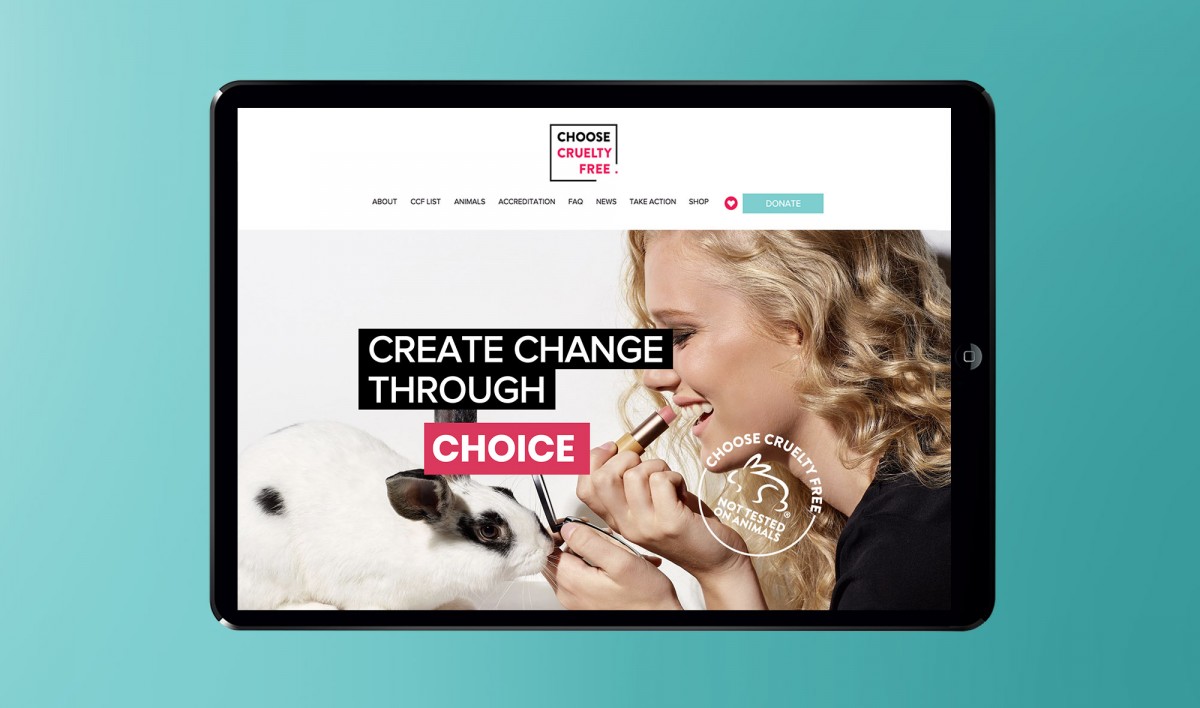 Brand Identity & Website Design
Client: CCF are an independent, non-profit organisation based in Australia. They actively campaign to end animal testing that facilitates to market cosmetics, toiletries and other household products.
Brief: As a small non-profit organization with a strong cause, sadly the client had been left behind with poor branding due to no real Identity and a lack of consistency in marketing and educational materials.
The Client had a major identity crisis both visually and verbally with no logo and only an accreditation stamp used as the face of the organisation. All communication from the organisation expressed mixed messages for animal-testing of cosmetics/veganism/general animal cruelty/make-up/beauty. No real existing clear and concise Brand Story.
Solution: A new and fresh brand identity was developed accompanied with extensive brand guidelines which included everything the company needed to hold a strong presence in the market. As a result the client now can showcase what the organisation is about in a clear a concise way both visually and verbally, communicating a clear connection between on pack accreditation to the parent company and being able to run effective campaigns that make a difference for a great cause.