Forrest Green The Precinct is an exciting boutique residential development offering a prime position in what's set to become a highly desired growth area just 15 mins to Geelong City and 15 mins to Torquay Beach.
Located within the brand new, state-of the-art Armstrong Creek Town Center, Forrest Green The Precinct is your key to connected living. With a range of block sizes available to suit your budget and lifestyle needs, a piece of Forrest Green The Precinct is the perfect option for a savvy first home buyer, an expanding family making a seachange, and a wise investor alike.
Brand Identity / Brand Strategy /
Brand Naming/ Brand Story / Tagline & Messaging /
/ Logo Design / Website Design & Development/
Promotional Booklet Design / Print & Digital Advertising
Brand Guidelines / Tone Guidelines /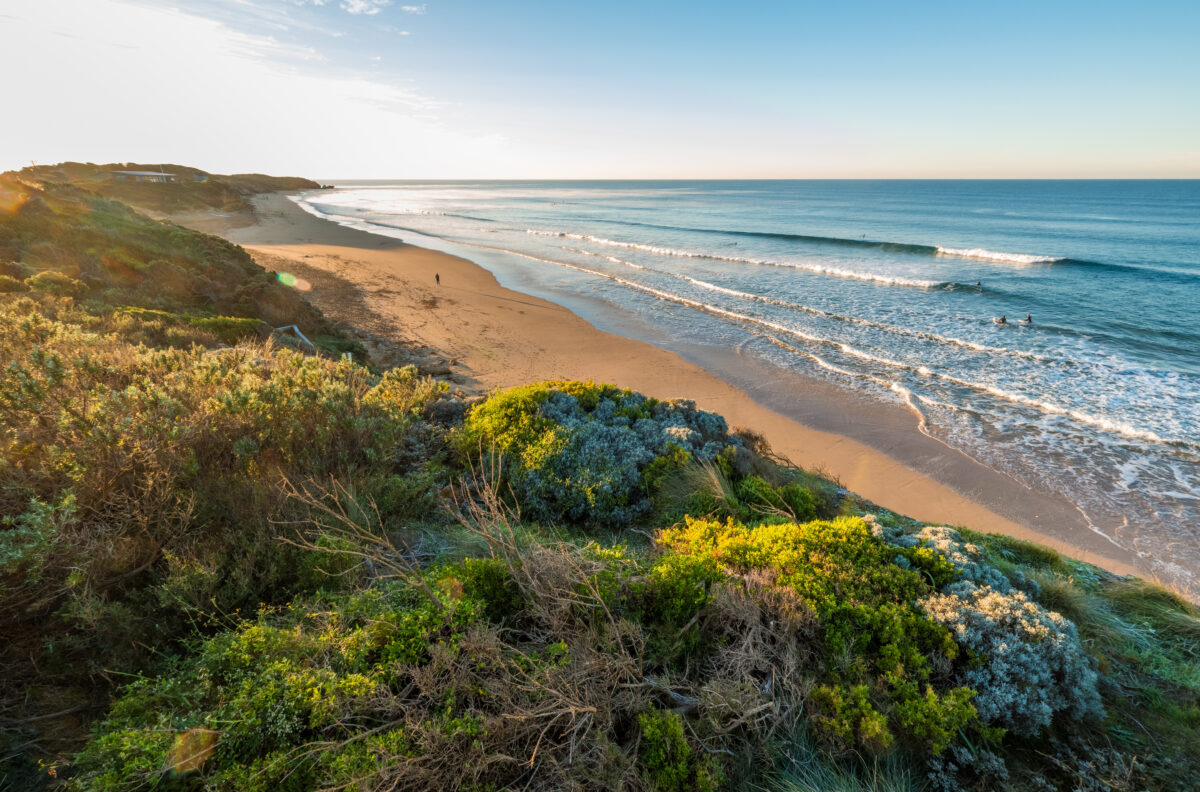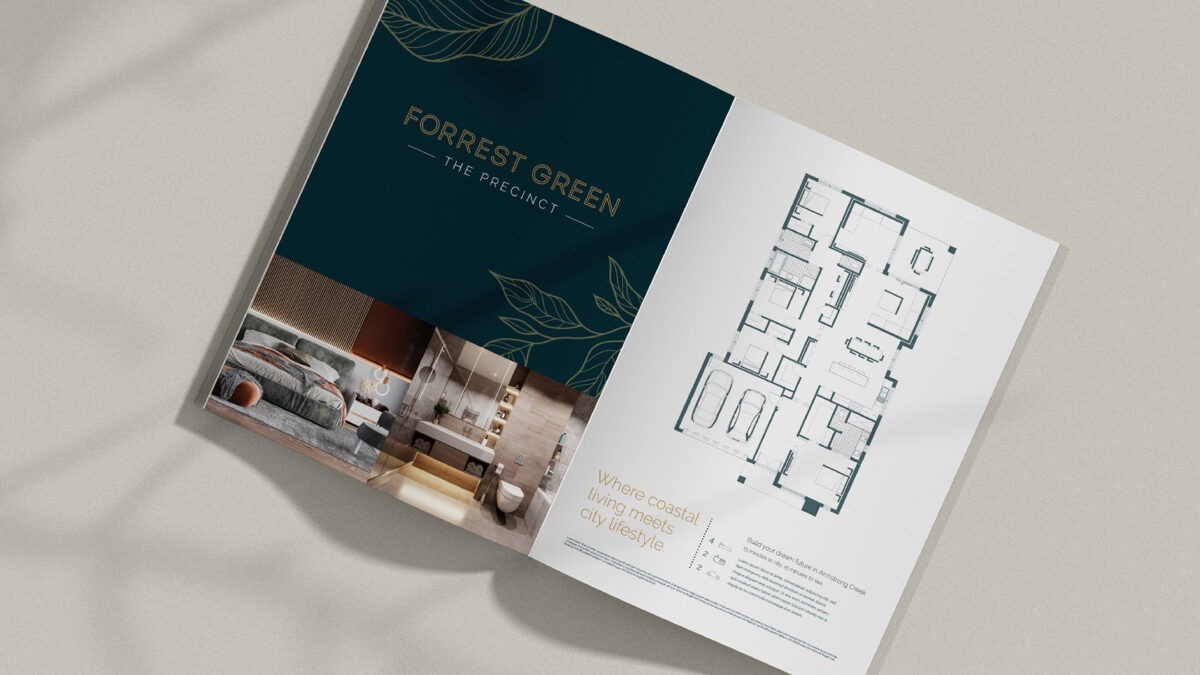 The Challenge
As one of Armstrong Creeks best located developments Forrest Green The Precinct needed to have an identity and story that could clearly communicate this.  With 5 stages that would be released over many years, the challenge was to create a timeless identity that would last the journey.
The Solution
This was achieved using a beautifully created typeface combined with graphic elements the reflected both nature and elements of the ocean such as sea shells and waves. Enhanced with an elegant deep green and shades of gold in the colour palette made for a very striking visual identity that could flow beautifully from a print to digital execution.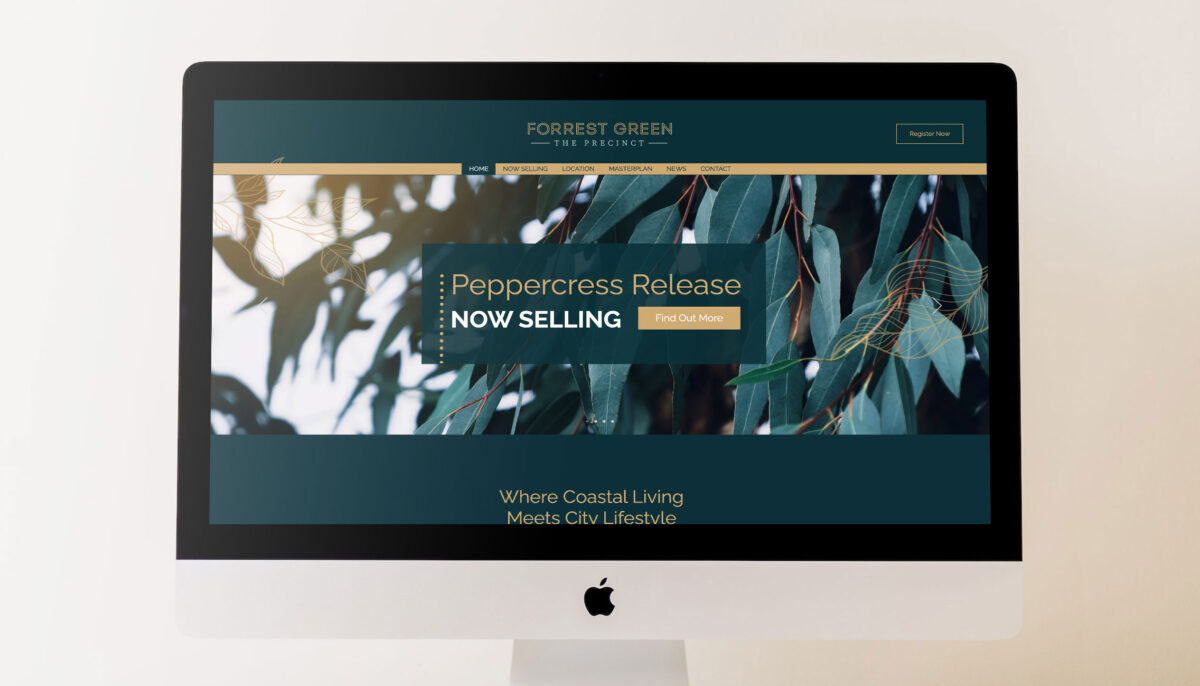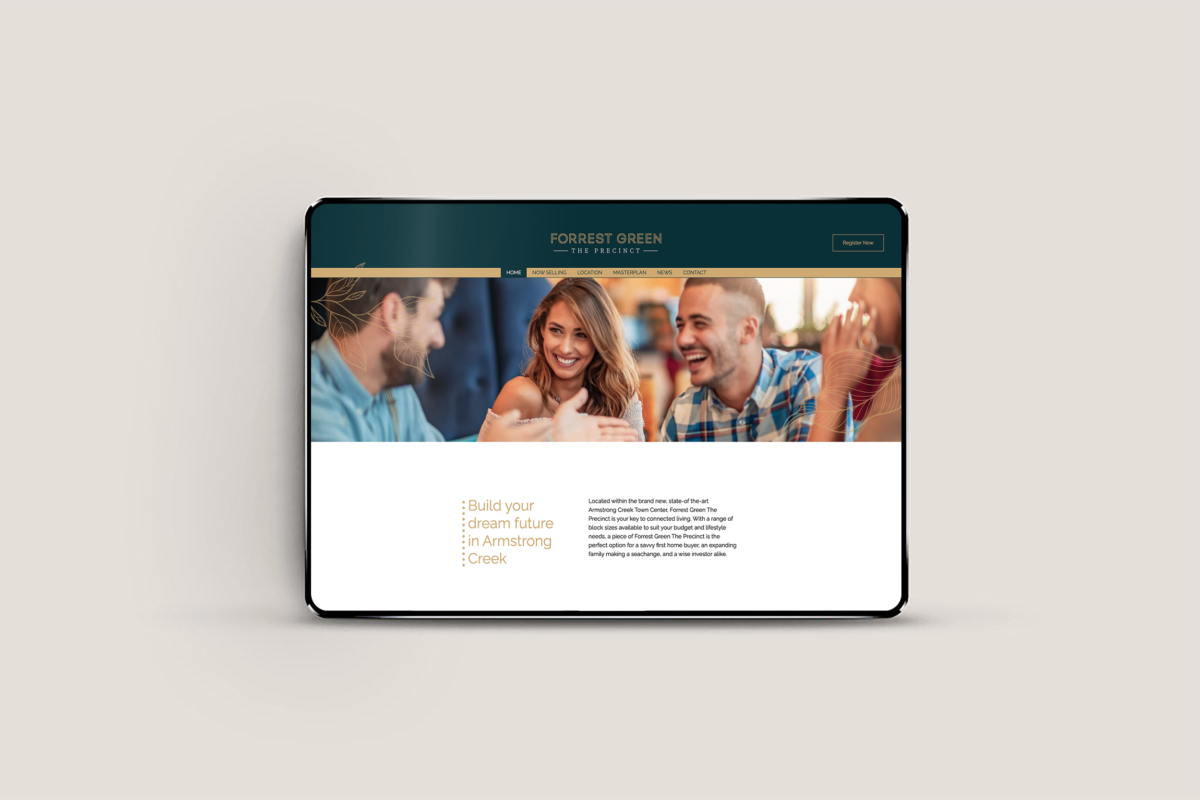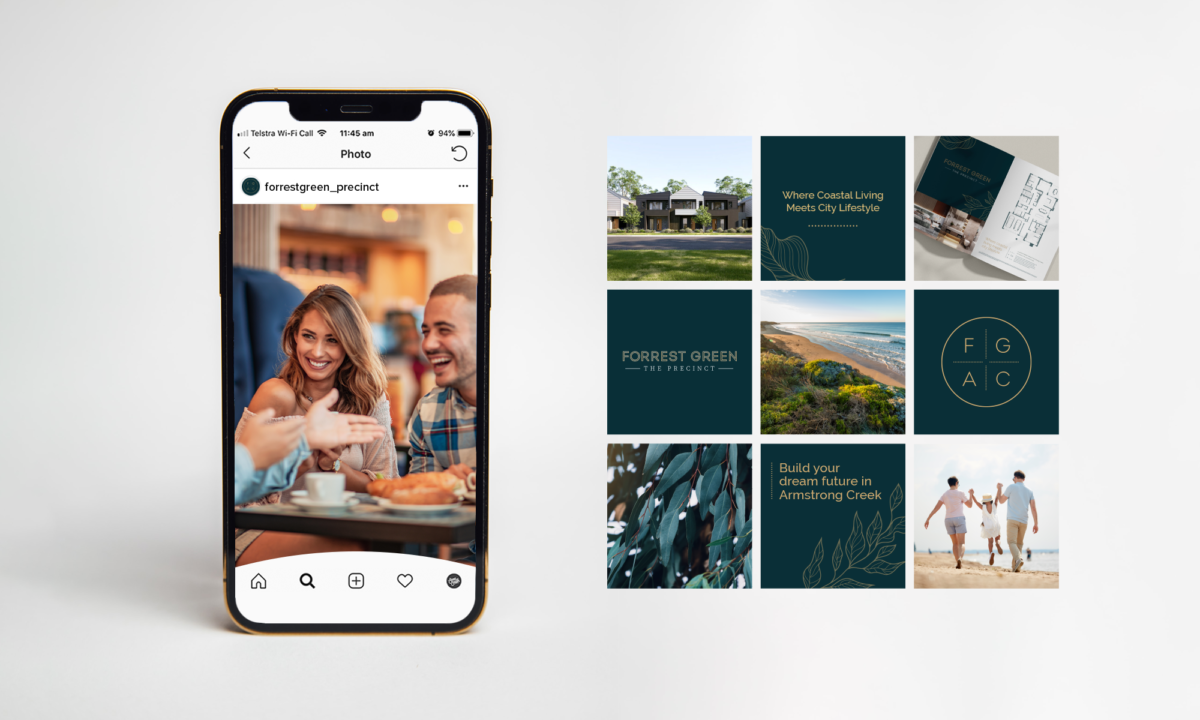 The Strategy
Working alongside prominent Melbourne real estate agency RPM, we developed a marketing plan and created assets that would range from Out of home digital Shopalites and large scale billboards to online email marketing campaigns and custom designed interactive masterplan tables.
The Result
With a VIP release being sold out upon launch and followed soon by rapid sales of Stage 2A, things are looking promising for The Precinct even amongst a challenging market environment.