Creating coffee with character – from bean to brew.
Almost everyone drinks coffee. Their personal experience with coffee, however, is the changing factor. On one side of the spectrum there are the experiential brands: all about instant gratification, convenience, and familiarity. On the other side there's the 'stick-and-carrot' crew, who would have you believe that we must first acquire barista-level understanding of coffee to truly appreciate a good cup. Full Spectrum empowers customers to find their ideal balance, and easily recreate their version of 'perfect'.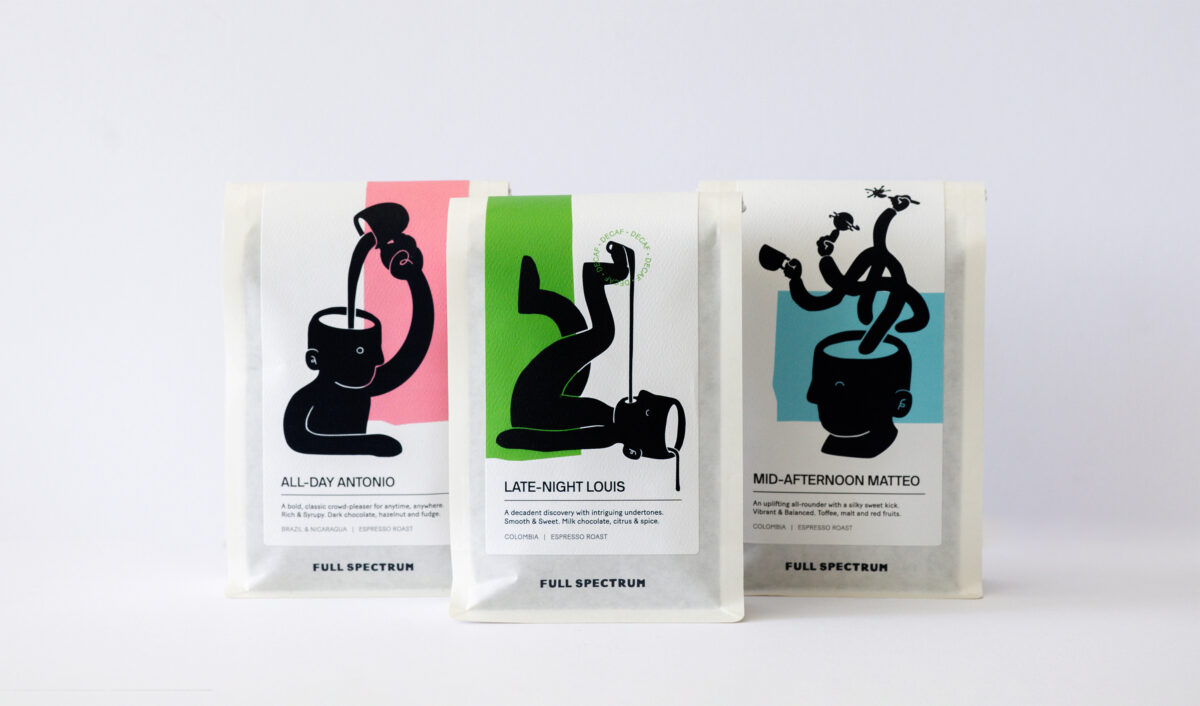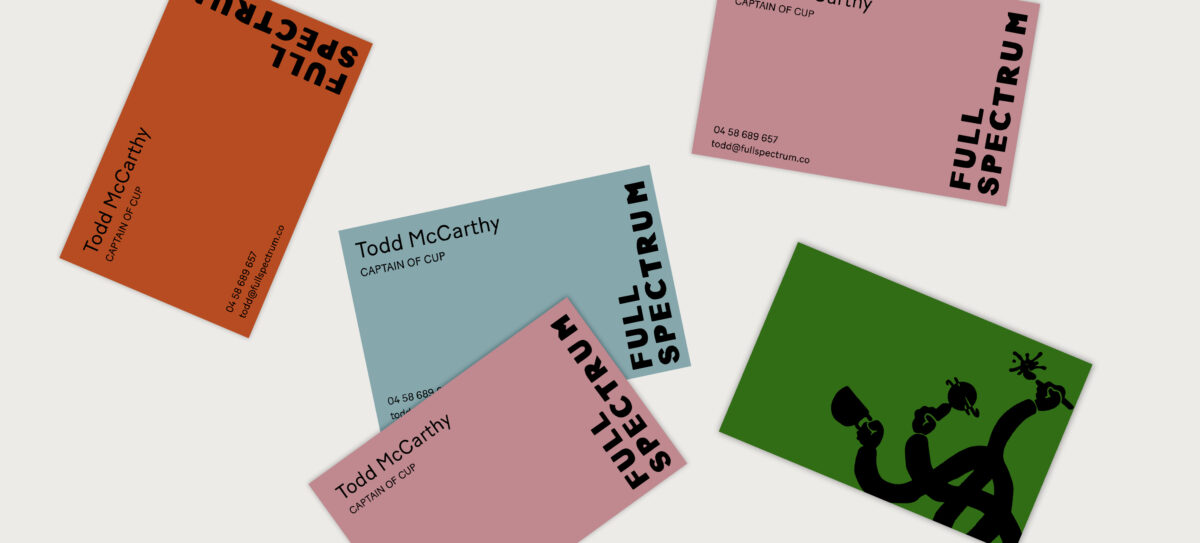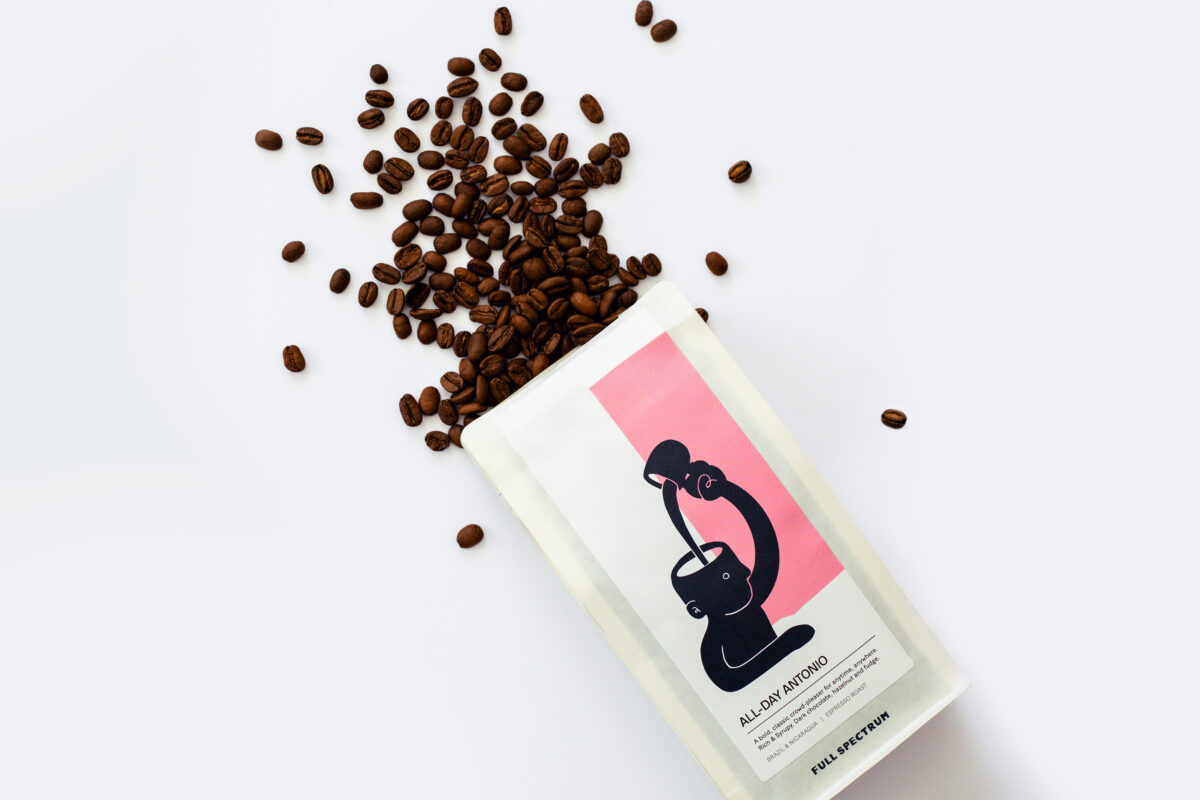 Setting the Scene
The domestic coffee market is overflowing with brands that fall into one of two categories: mass market 'hit-the-spot' convenience, or barista-level bean brewin' connoisseurship. Full Spectrum sits in the perfect centre of these coffee communities, offering ethically sourced specialty coffee that can be ordered, re-ordered, and enjoyed, without the need for a hospitality degree. As a new player in the already saturated space, we needed a brand identity that establishes their place in the market, telling the world that when it comes to coffee: you can choose your own adventure.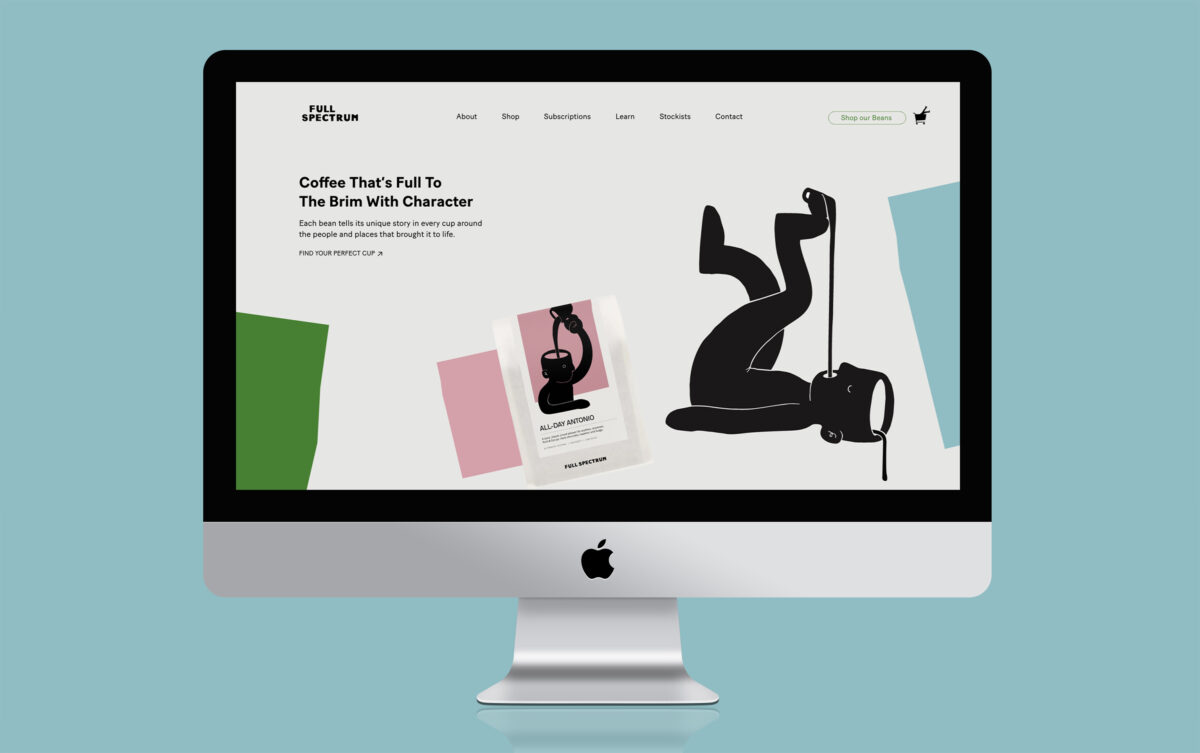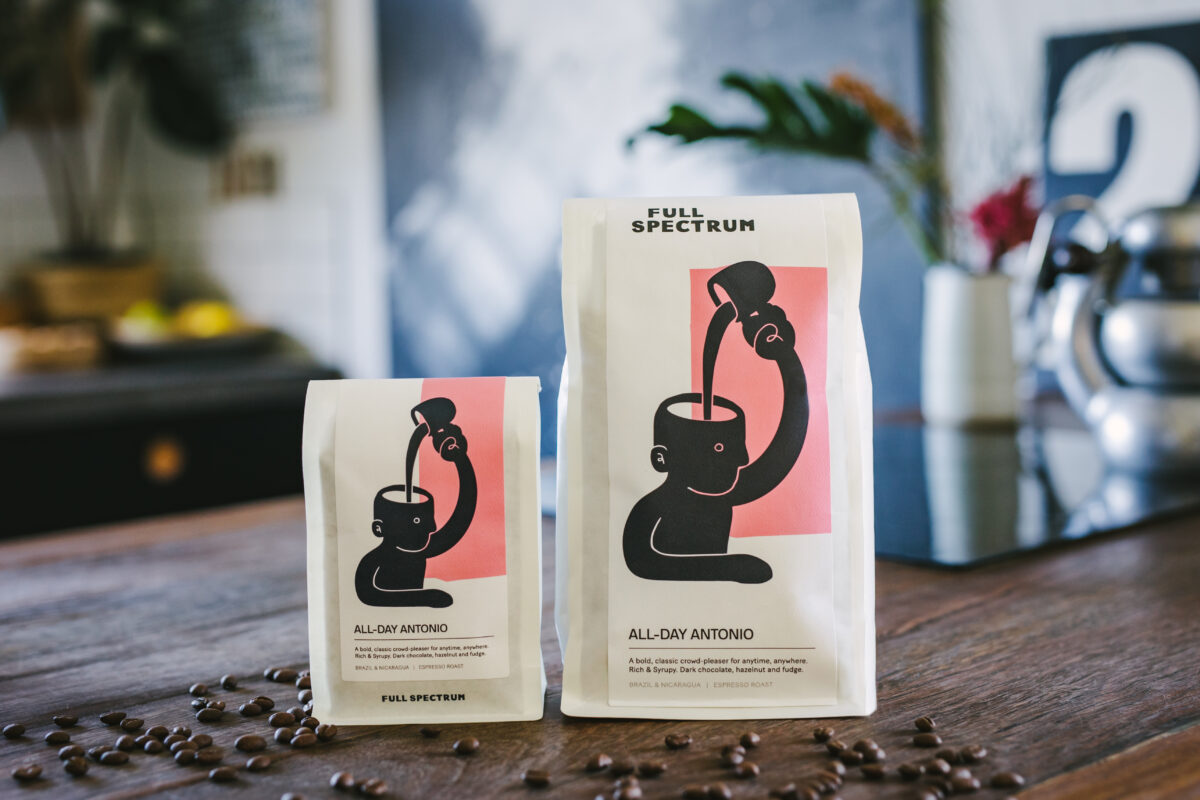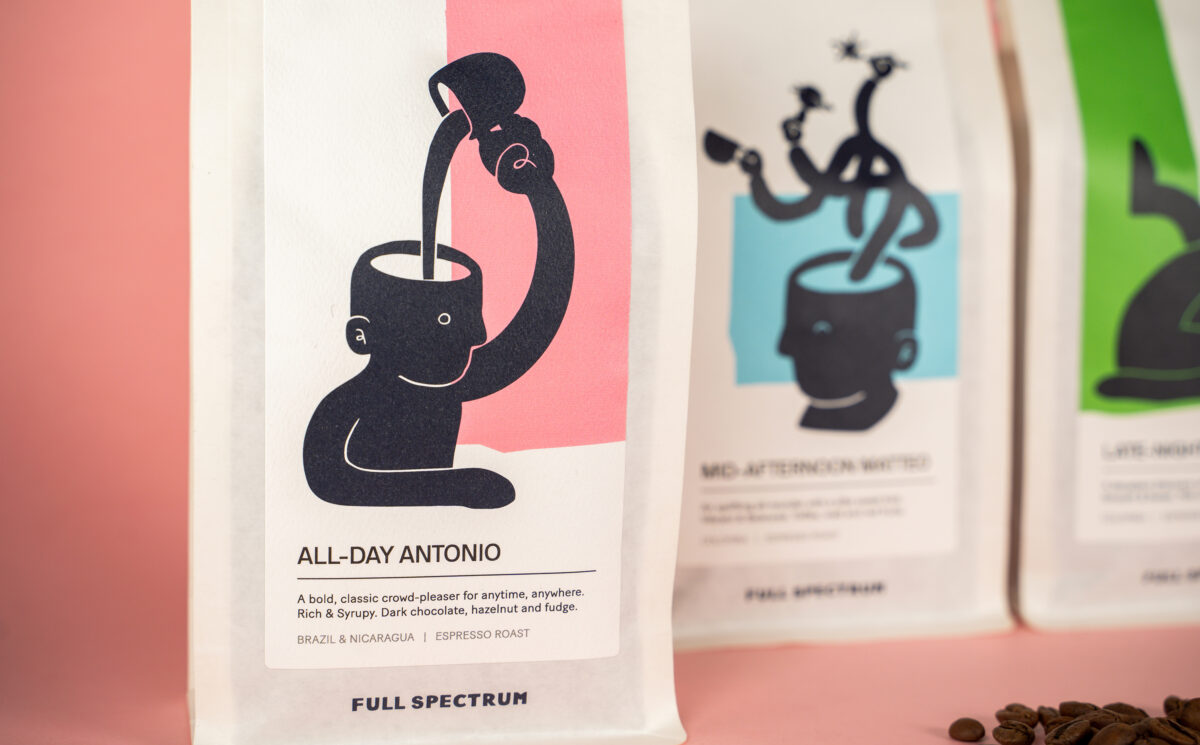 The 'Aha!' Moment
Each bean tells its unique story about the people and places that brought it to life, in every cup. Full Spectrum are the 'Captains of Cup', passionate about bringing these coffee adventures to the market. The idea of adventure is brewed into the brand – embodied by the 'Explorer' brand archetype to create an adventurous, fun, curious, and cheeky identity. The tagline, Coffee with Character, is perfectly captured in the bold, quirky, yet approachable visual aesthetics.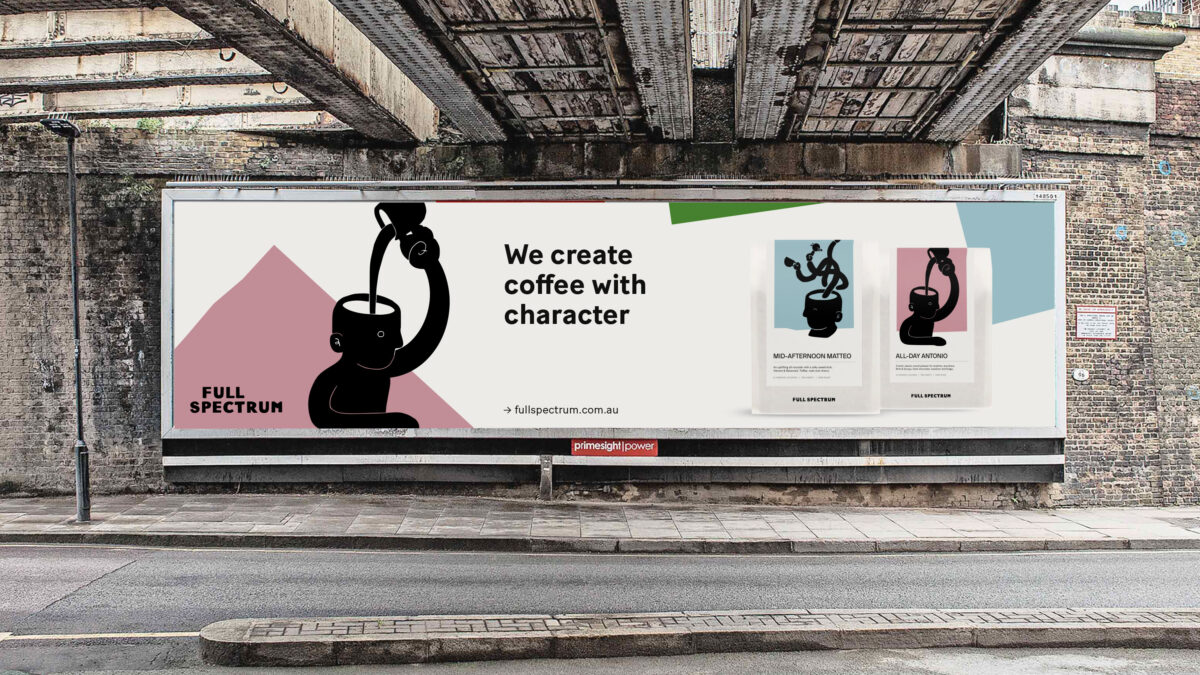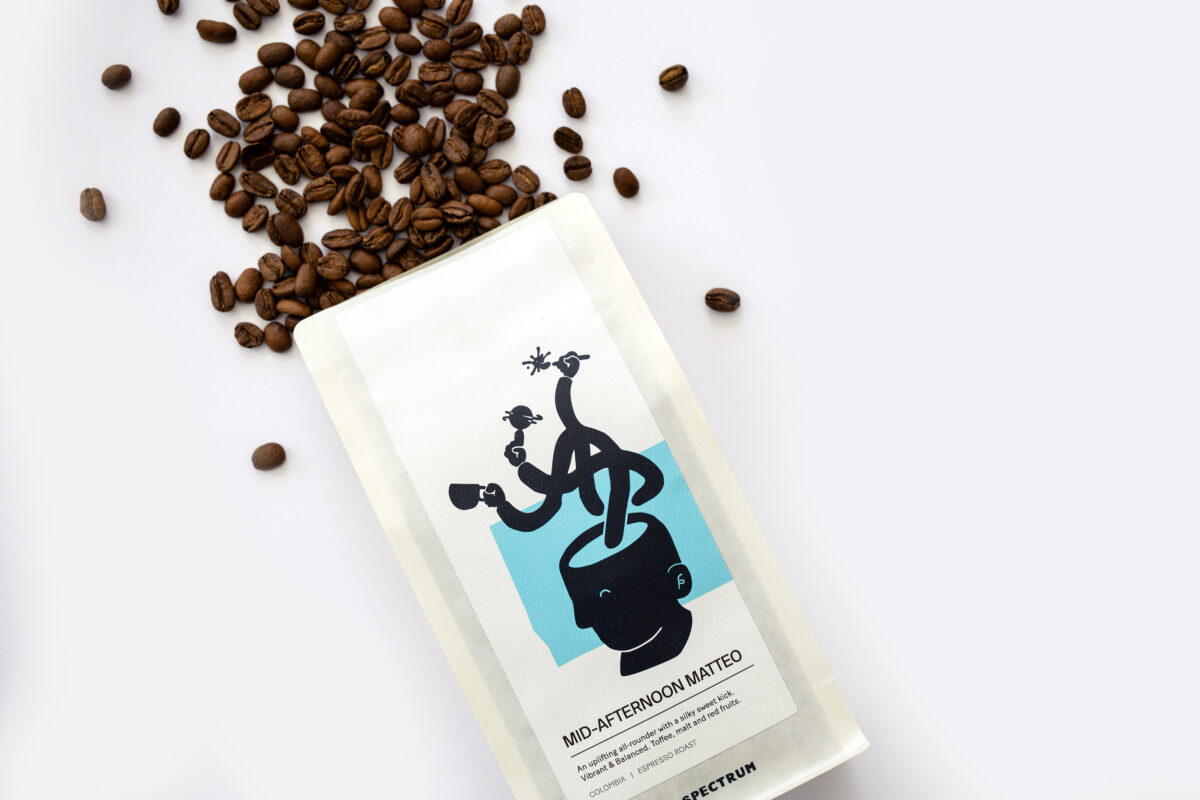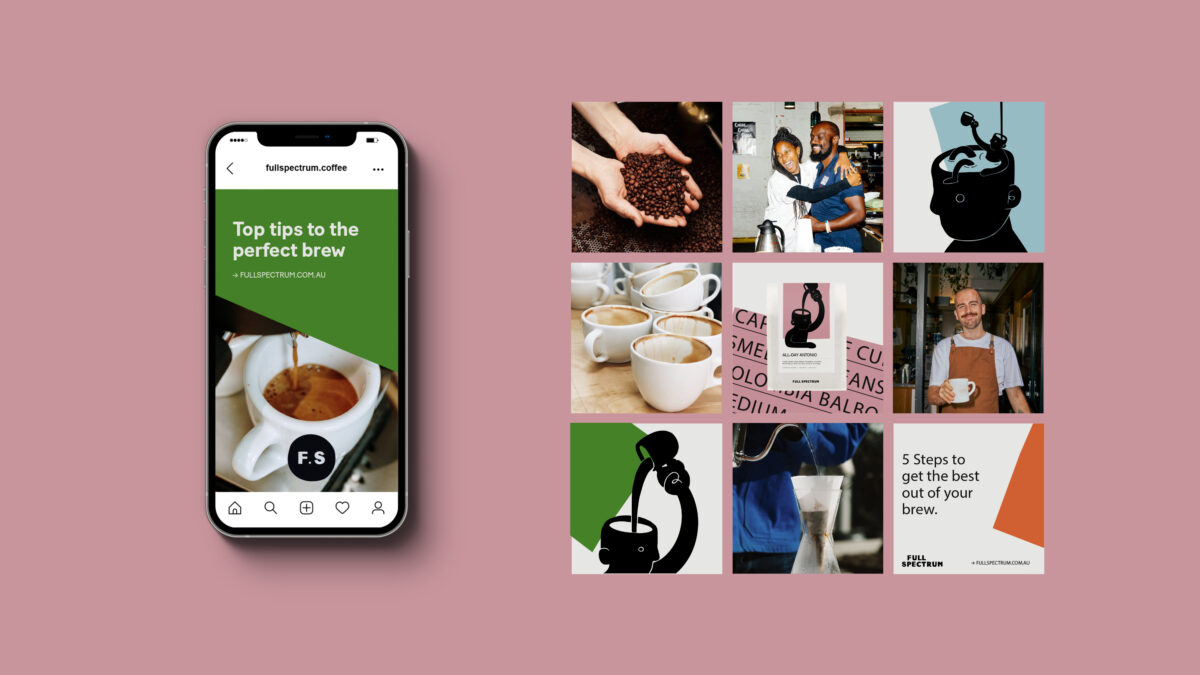 Creative Conclusions
"You are what you drink" has become a self-fulfilling prophecy. A series of custom illustrations depicting coffee-obsessed figures, filling their cup-like heads with streams of coffee instantly characterises the brand's curious, fun, adventurous, yet approachable attributes. A bold yet slightly muted colour palette is present across the brand platforms and website, using terrazzo-esque shapes to bring a refreshing creative spirit to the sometimes-too-serious coffee industry. Full Spectrum is coffee that's full to the brim with character, inviting you on an adventure to discover your perfect cup.