Kihara Landscapes is an award-winning landscaping design company from Melbourne. Kihara specialise in ancient Japanese-inspired gardens for modern life in suburbia and corporate customers around Australia. Established in 2006, and drawing on three generations of Japanese landscape experience in Japan, strong knowledge of the Australian landscape, and a team of highly qualified Artisan specialists Kihara Landscapes has worked hard to transform gardens into a Japanese styled paradise.
Brandwell teamed up with Kihara in order to help evolve as a brand and thus reaching new heights within the industry.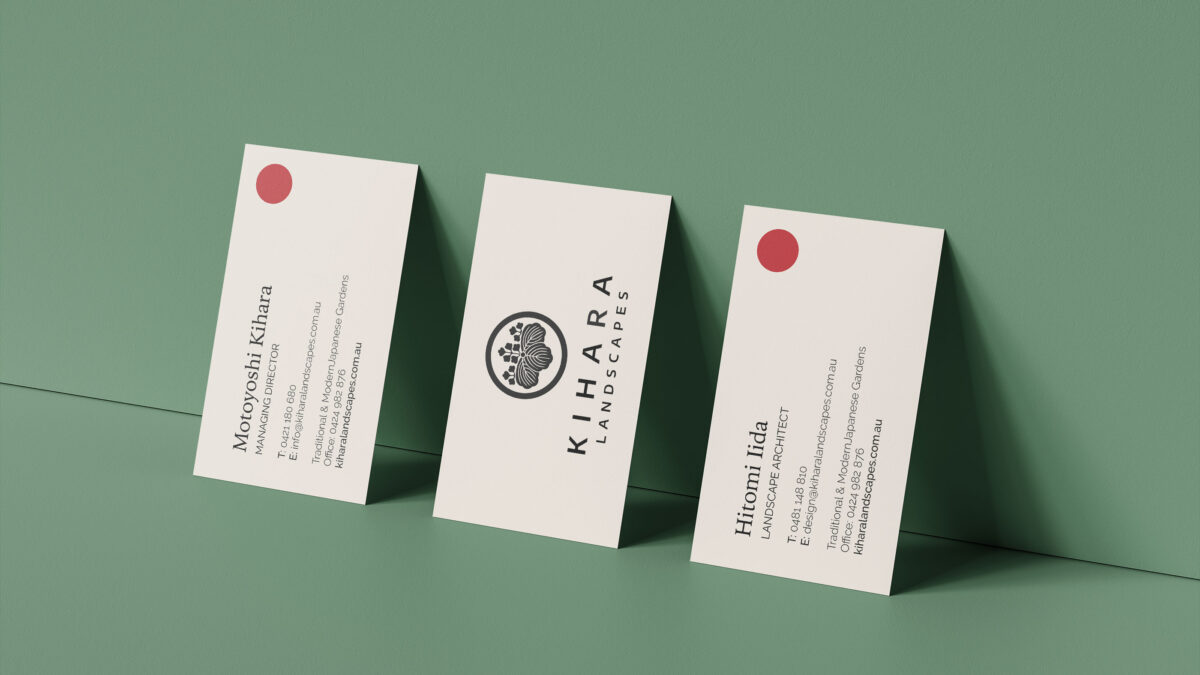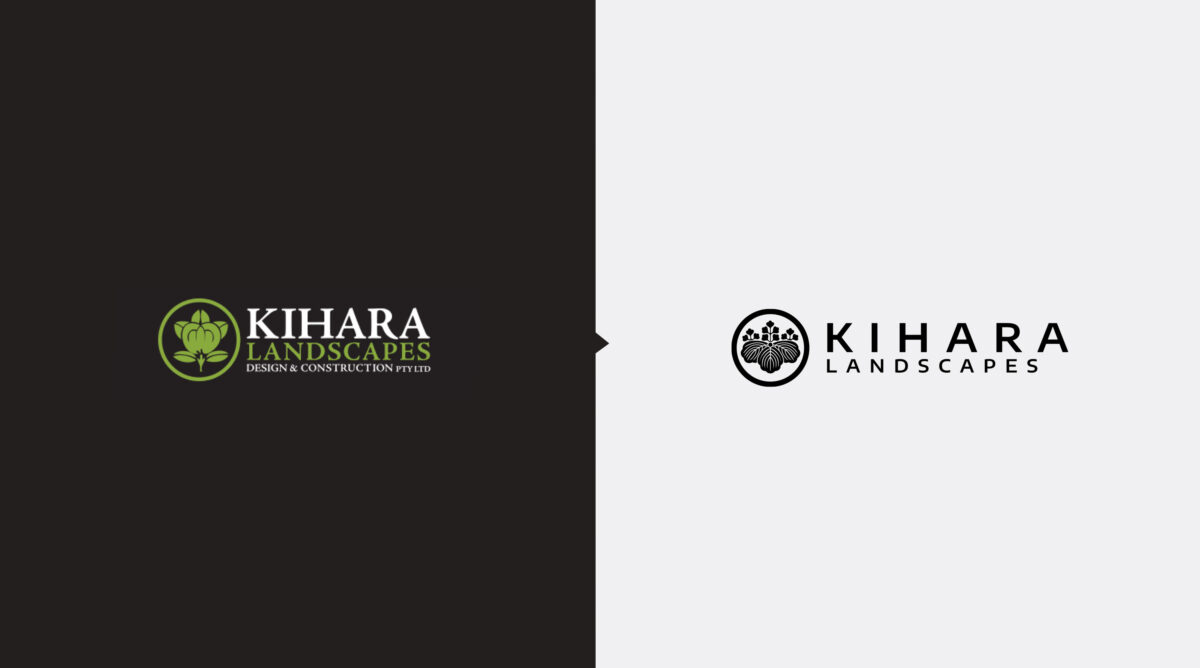 Background
When initially collaborating with Brandwell, Kihara had already established a strong position within the landscape design industry. They had serviced a wide range of clients from small to large scale, however large scale projects with larger resource investments was their focus as this allowed Kihara to showcase their unique skill sets. This was therefore their sweet spot and ultimate target market in which they wished to work with.
A significant pain point that the business experienced was the perception that they were unable to take on these bigger opportunities. This was constructed through their lack of brand positioning and brand strategy.
One of the biggest omissions that was identified includes the absence of the Kihara family crest, the 'kamon' in their logo. This 'kamon' symbolises their Japanese origins and gives a sense of history and authenticity to their brand.
Solution
The Brandwell creative team honed in on Kihara's overall brand ethos in order to construct a complete brand evolution.
Brandwell worked with them to figure out who they were and what their business was about. The brand positioning campaign drew from their core vision and values to power their inevitable success.
Kihara was presented with the following key questions:
1. How do you perceive your business?
2. How do people perceive your business?
3. How do you wish to be perceived?
4. Who is your ideal customer?
Understanding the answers to these questions was the catalyst for brand positioning, perception and strategic success.
Another core focus for this campaign centred around a competitor analysis, which is key to any branding campaign. This helped to further develop the brand positioning while propelling us deeper into the strategic process to build a bold and compendious visual and verbal identity for the Kihara brand.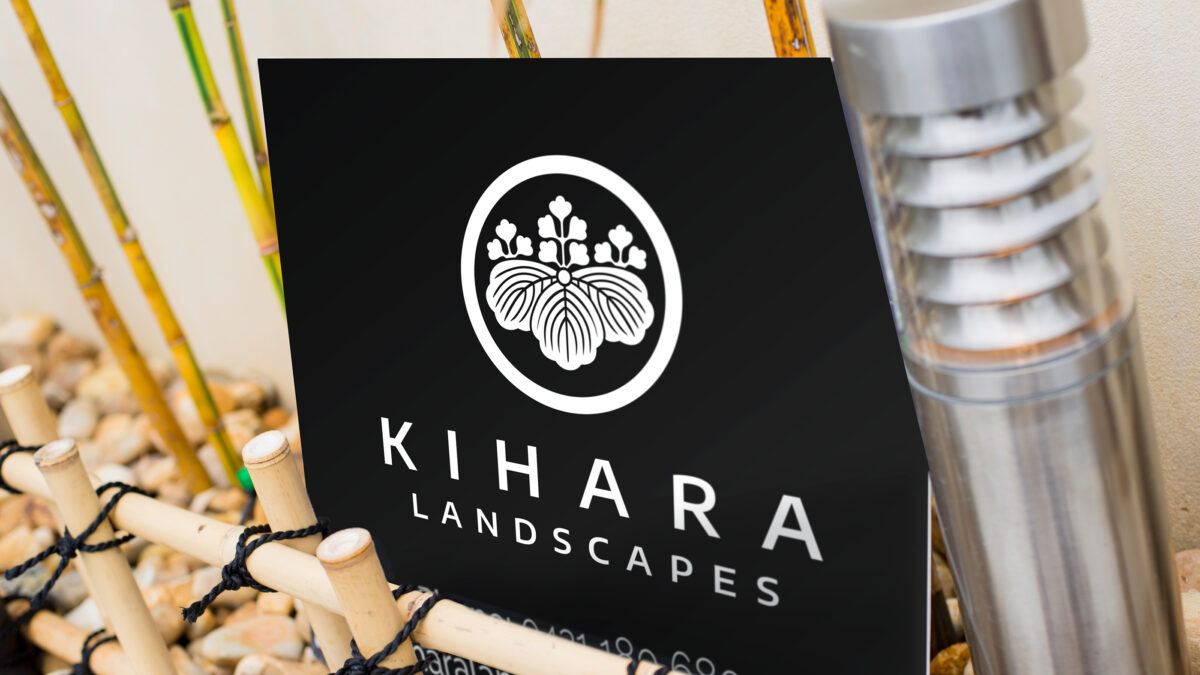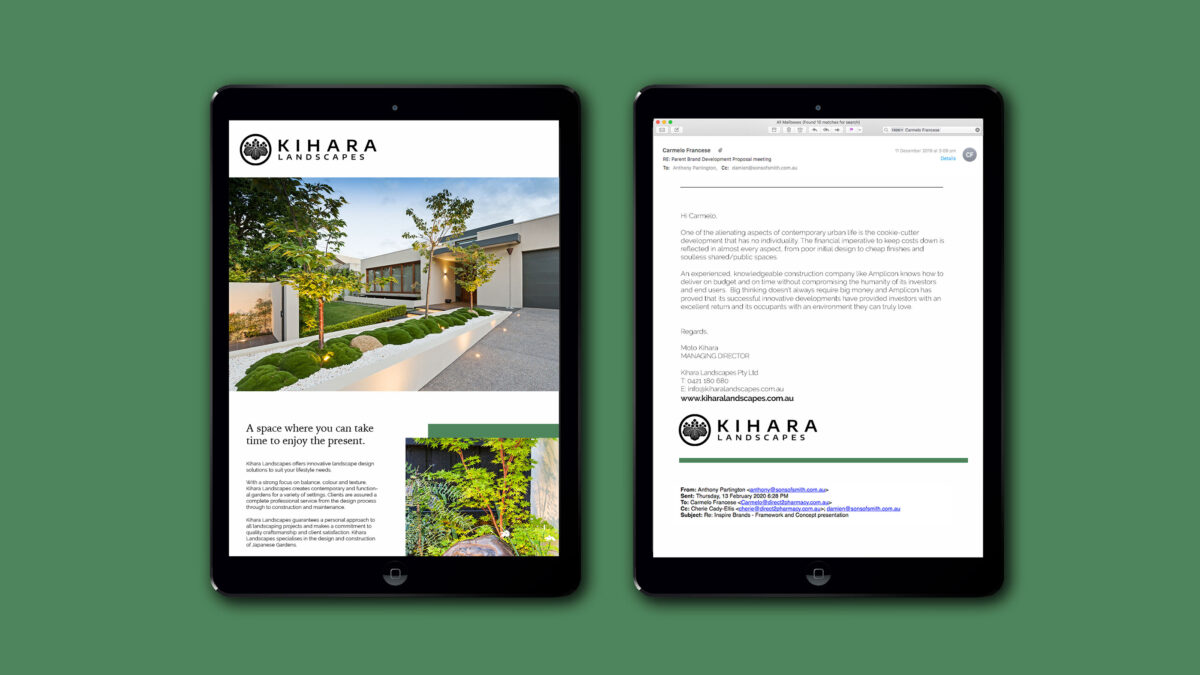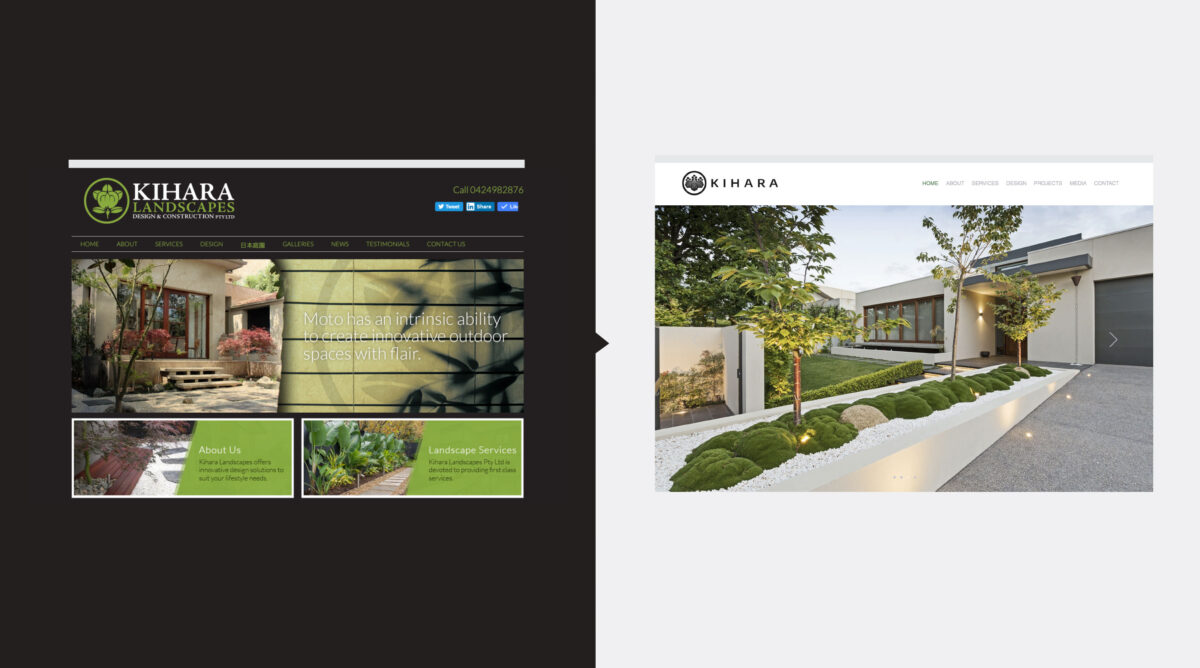 Branding Strategy
What does it mean to build out a comprehensive visual and verbal identity?
There are a number of elements that marry together in order to bring these two concepts to life.
When building the foundation for Kihara's verbal identity it was crucial to pinpoint the brand's story, vision and values. In doing so, this accurately allowed Brandwell to master the components of key messaging, language and tone of voice.
This is what ultimately moulds perception.
From here, visual identity was born, whereby the focus was to transform the brand's design elements, including components such as logo and colour palette and social media styling and marketing, to name a few.
Brandwell further helped Kihara with their website design and development, together with the copywriting for the website.
By focusing on the aforementioned areas, we were able to create both a strong internal and external branding structure. This ensured that Kihara was clear on their positioning, which therefore projected the correct messaging to their market.
Campaign Success
Brandwell's campaign with Kihara was an astounding success. Since launching the rebrand, the feedback from clients and suppliers through existing and social networks was extremely positive.
Kihara successfully gained the brand perception they were looking for and are currently working on larger scale projects with various high level architects.
Alongside their repositioning success, the business experienced dramatic growth in the industry and is now highly sought after.
Kihara was brought to life and has since been recognised for their brands true values. The business now continues to showcase the true creativity and craftsmanship that Kihara Landscape provides.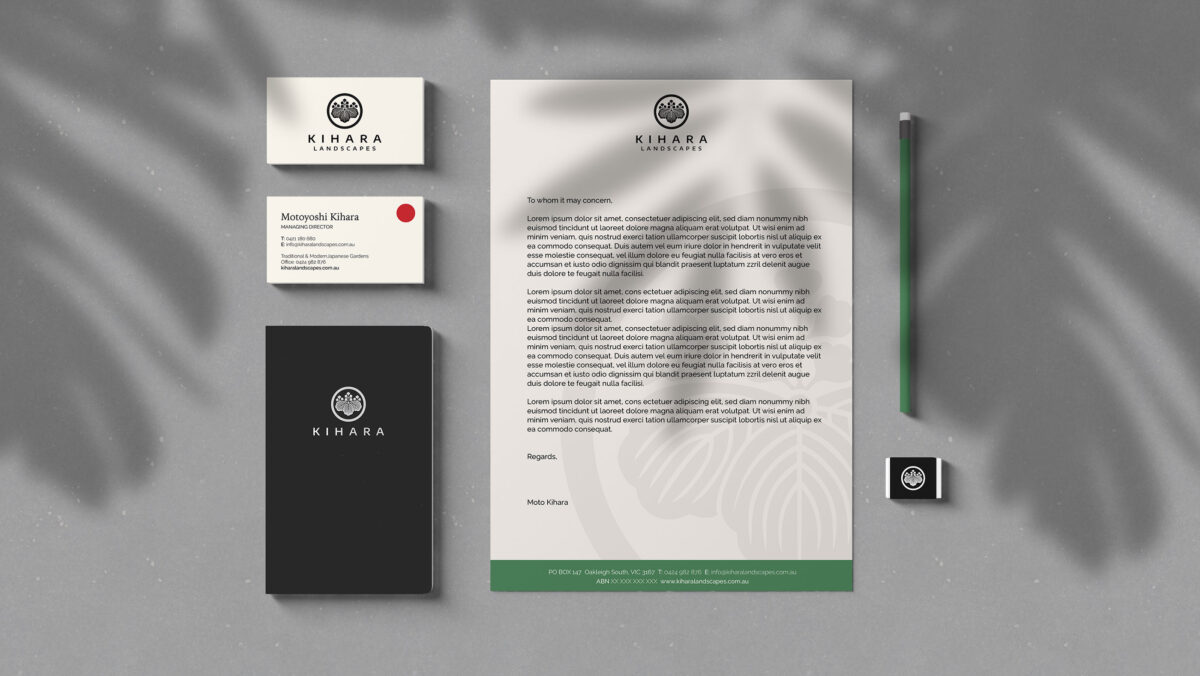 From Kihara Landscapes
"Brandwell had a well coordinated interactive process of investigating and understanding our company and our brand, our competitors and our target audience. Their ideas were presented clearly and we could see they had a great understanding of who we are and our niche. We have now successfully launched our new logo, rebranding and website."
Bridget Kihara