Quixley
Brand Strategy / Brand Identity /
Logo Design / Content Creation /
Website Design & Development /
Brand Guidelines / Brand Story /
Marketing Collateral /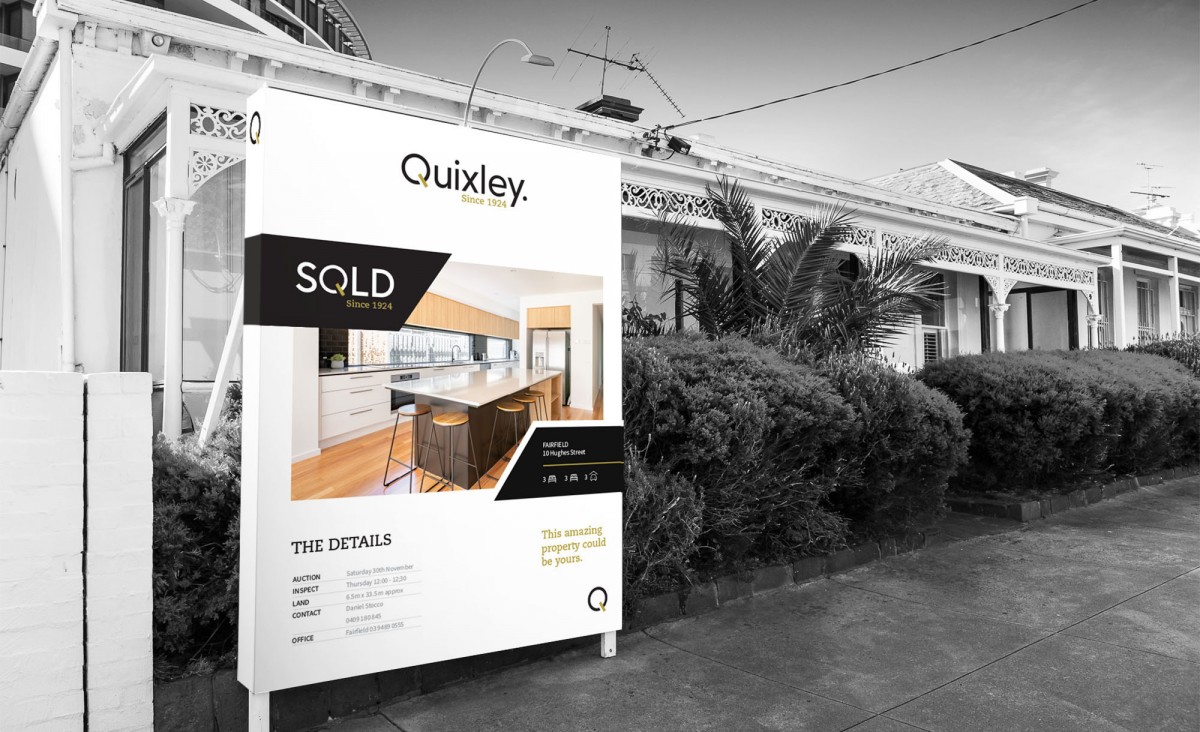 Brand Identity & Website Design
Perceived mainly as a management group, Quixley wanted to be seen as a genuine player in the Melbourne property market with the actual ability to buy and sell local properties. Quixley's re-brand therefore required us to play with the branding basics of perception and positioning to propel their profile and broaden their brand awareness.
Regarding rentals, sales and property appraisals, they clearly wanted to be noticed – but without the overwhelming bells and whistles of being a big agency. Our solution? Referencing the realtor's esteemed local experience in a contemporary way would keep them the most relevant – and what's more – real.
Undertaking local market research and analysing direct competitors, we identified the need to layer our visual solutions with language that spoke equally of their approachability and experience. Adopting a tone of voice that had authority and heart, the final deliverables clearly portray Quixley as more than a property management group – one that's rich in history and culture.
The Quixley re-brand called upon the complete suite of Sons of Smith services including brand strategy, brand identity building, style guide creation, website design and development, photography and content creation for both traditional and digital marketing collateral. Of the working process, Quixley were quick to recognise our extensive research and personable approach:
"We really felt comfortable and confident that they could take the business to where it needed to be."
Daniel Stocco
Partner