For over 15 years, Systima has partnered with leading Australian companies as their strategic technology partner.
By getting to know your business, the highly experienced tech team at Systima review your technology needs, provide solutions that work for your customers, implement the technology, and offer continued support to ensure that not only does your IT function, it functions well..
As a tech company aiming to modernise business operations, they felt it was time to bring the perception of their brand and business up to speed. They approached Brandwell to help them communicate who they are now (15 years on) and what their business represents internally and externally.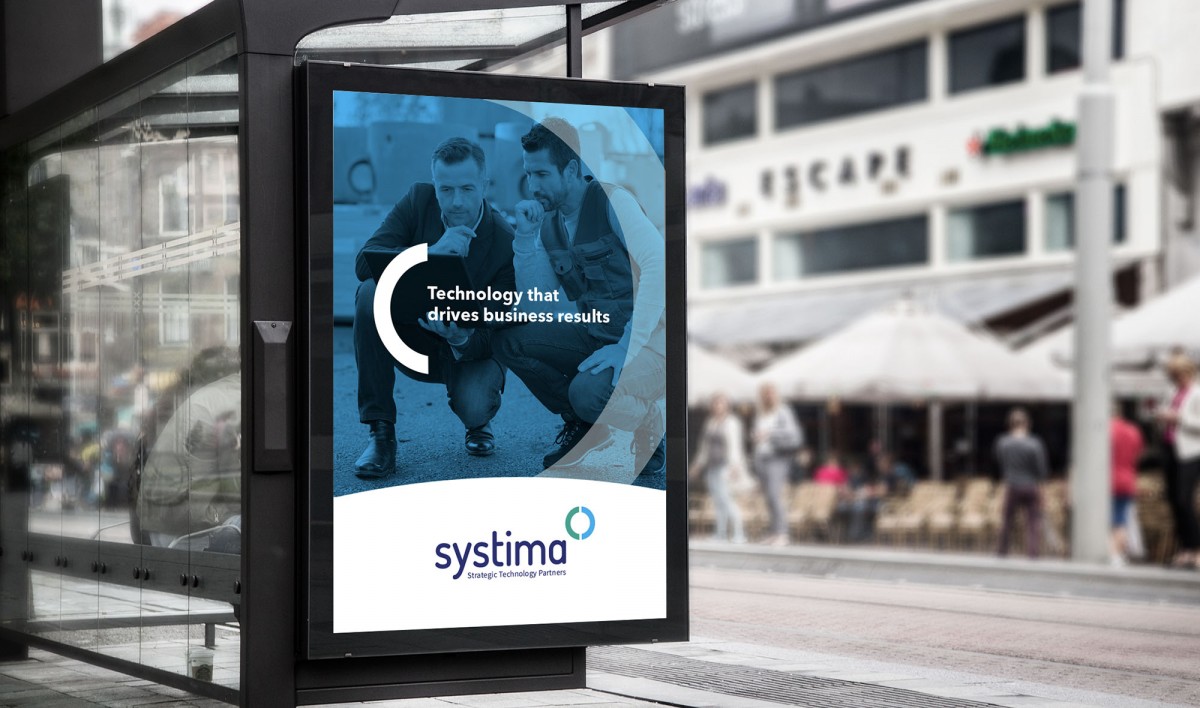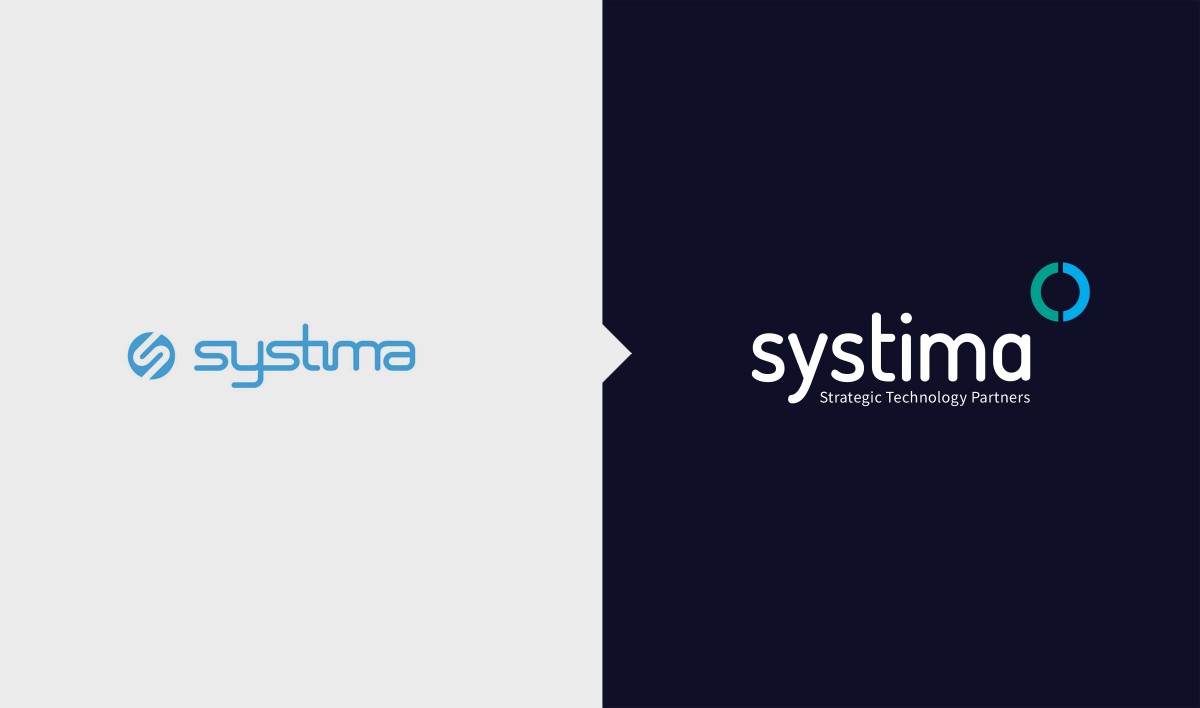 Background
When meeting with the Systima team, one thing was clear – they knew the ins and outs of using technology to grow business. They'd been running a tech business for over 15 years and had quickly adapted to the evolution of technology over that time.
But the one thing letting them down was their brand messaging and positioning in the industry.
On the outside, Systima looked like just another player in the IT industry and attracted too many one-off or service-based projects. More significant opportunities that were perfect for their ability to implement long-term technology strategies to help businesses grow weren't coming their way.
When we started with Systima, we found their Website was very average and looked like it was for small clients, Content was overwhelming (full of jargon) and not engaging, Positioning wasn't clear, Tone of voice was confusing with a lack of strategy, Imagery wasn't authentic or communicating what they offered.
Solution
The Brandwell creative team could see there was so much more to Systima than what they were currently portraying to the world.
Their frustration was evident as they knew their mission for their business was to work with more prominent players – to create complete IT solutions and support other companies to grow.
They wanted to move past the smaller scale jobs, that although appreciated and done well, didn't fuel their passion for all things IT.
That's why the Brandwell team suggested it was time for a complete brand evolution. Systima would be stripped back to its bare roots, and its brand was to be overhauled.
What this involved:
● Extensive client consultation and research stage (to get inside the head of the business owners and feel their passion and vision for business)
● A brand workshop to establish internal and external perceptions of Systima as it currently stood
● Defining a clear target audience to know exactly who they wanted to work with
● Completing a competitor review to establish their current positioning in the industry (a benchmark to measure success against)
Once Brandwell had this knowledge, it was used to build a strong brand strategy to create Systima's updated visual and verbal brand identity.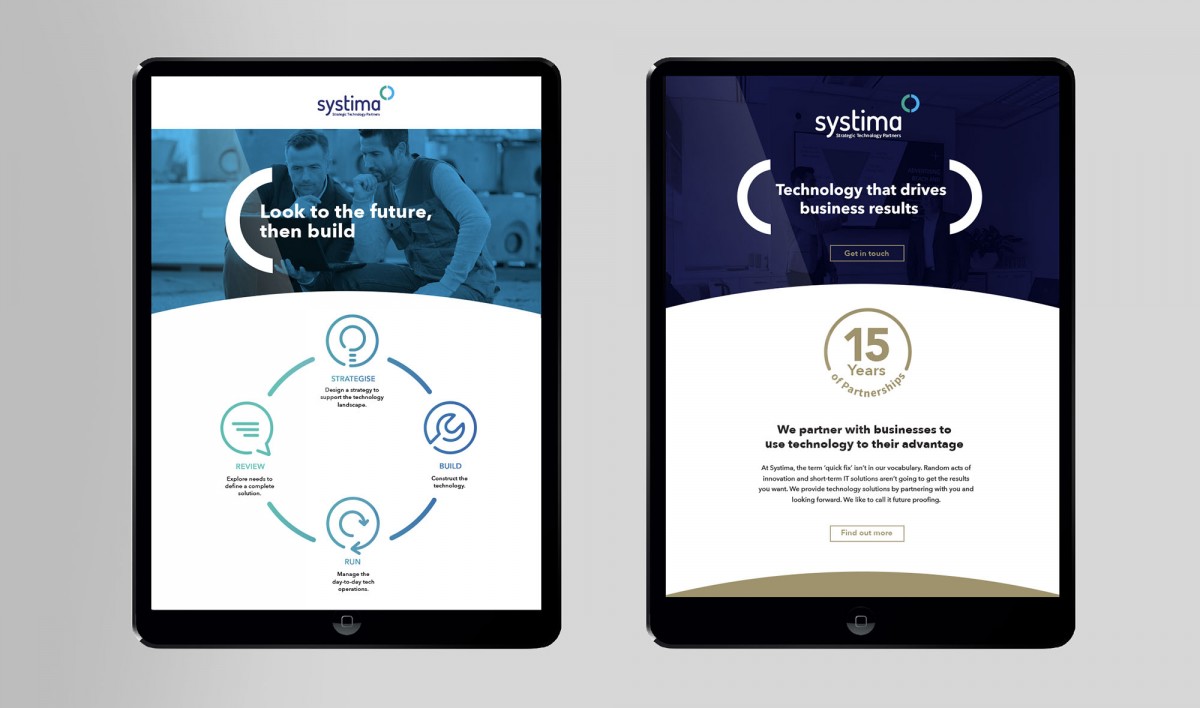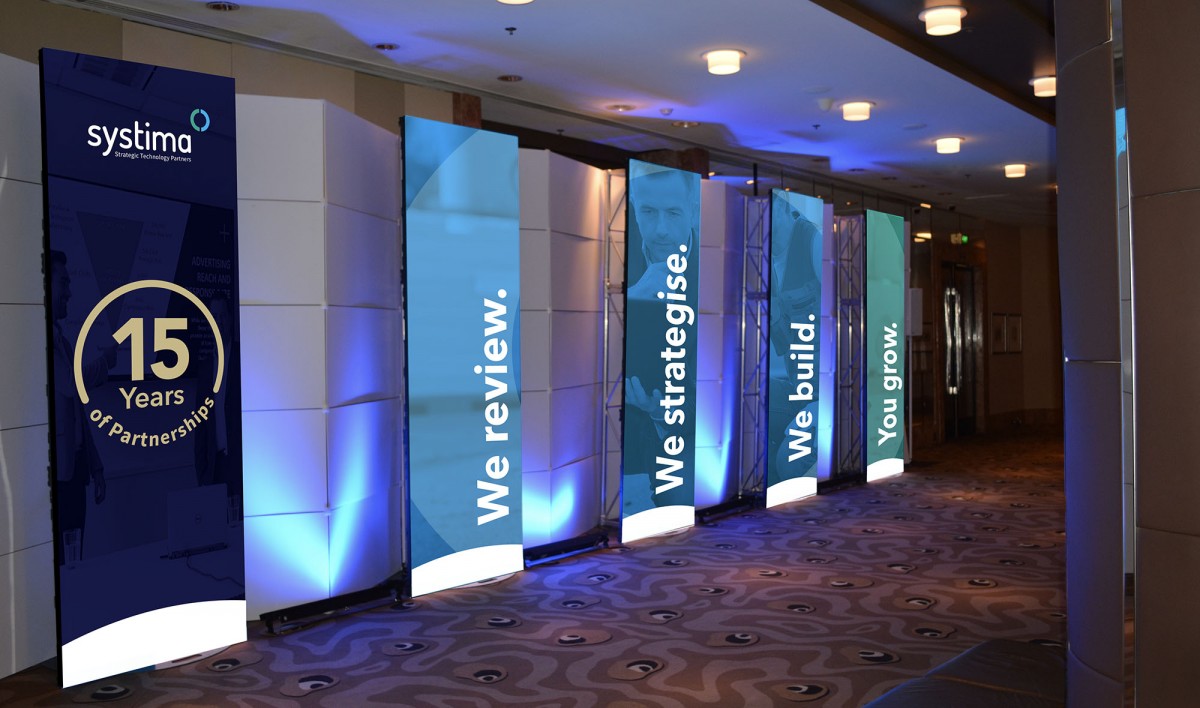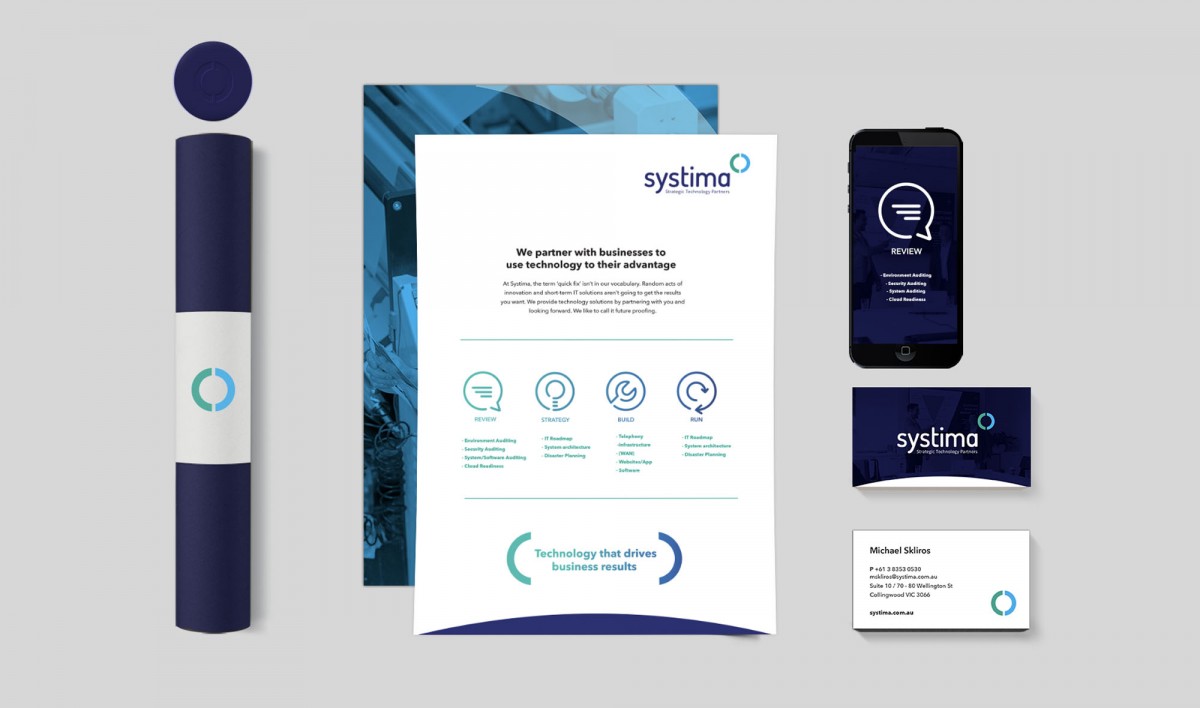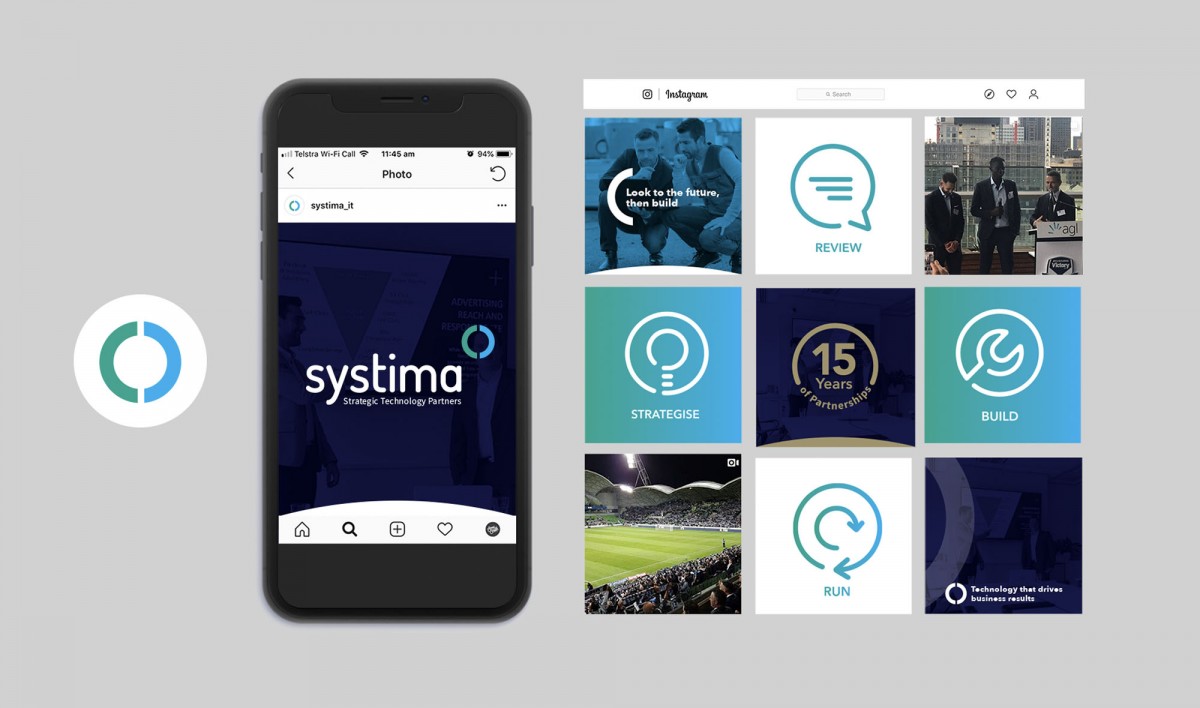 Branding Strategy
Once a clear strategy and framework was created, the Brandwell creative team started working on the verbal elements, including:
● A brand story (the who and why of the business)
● A masterbrand line
● Key messaging (what they wanted people to know about them)
● Vision values (what they stood for as a business)
● Language & tone of voice (how they, and their ideal audience, speak)
Alongside the verbal, the visual elements for their brand strategy were also coming to life, including:
● A logo
● The colour palette (opting for a corporate feel with blue tones)
● Typography (to be used across all mediums)
● Image styling and iconography
The visual elements were introduced across all the mediums in their business, from social media and marketing materials to business stationery, presentations, internal documents, uniforms, and office and vehicle signage.
Specific graphic elements and materials were created to communicate the 15th-anniversary rebrand, including an event logo.
Upon completing the brand revamp, a comprehensive set of Brand Guidelines were compiled. From here, their new website was designed and built, and their content was written.
These guidelines will be used by Systima going forward to ensure the entire team remain on-brand with all communications.
Campaign Success
Brandwell's brand strategy for Systima was hugely successful. Since launching their rebrand, they've received fantastic feedback from their network of clients and suppliers and through their social media channels.
Their brand perception is now hitting the mark, winning larger projects and working with the right type of clients.
The rebrand was so spot on with helping Systima find their ideal clients that they've experienced dramatic growth. They happily report they've now got so many clients that they will need to expand their own business!
So, from a company whose aim was to help other businesses grow to dramatically growing their own, Systima has 100% changed their brand perception to perfectly reflect who they are and what they represent.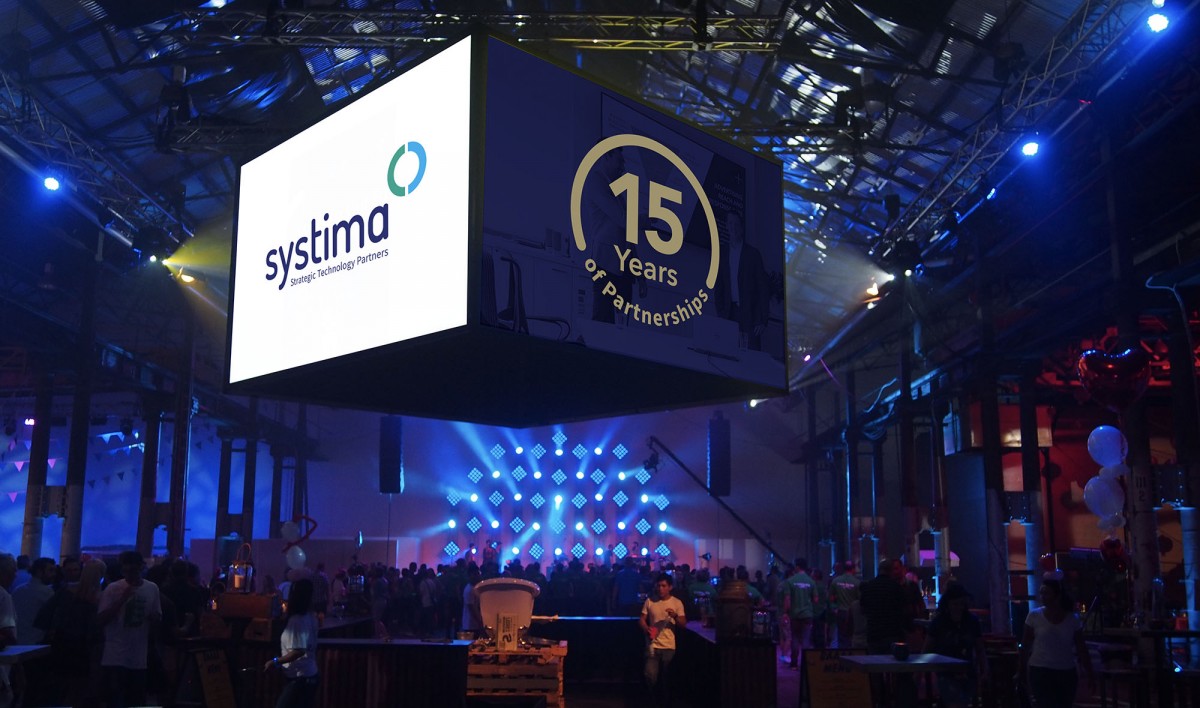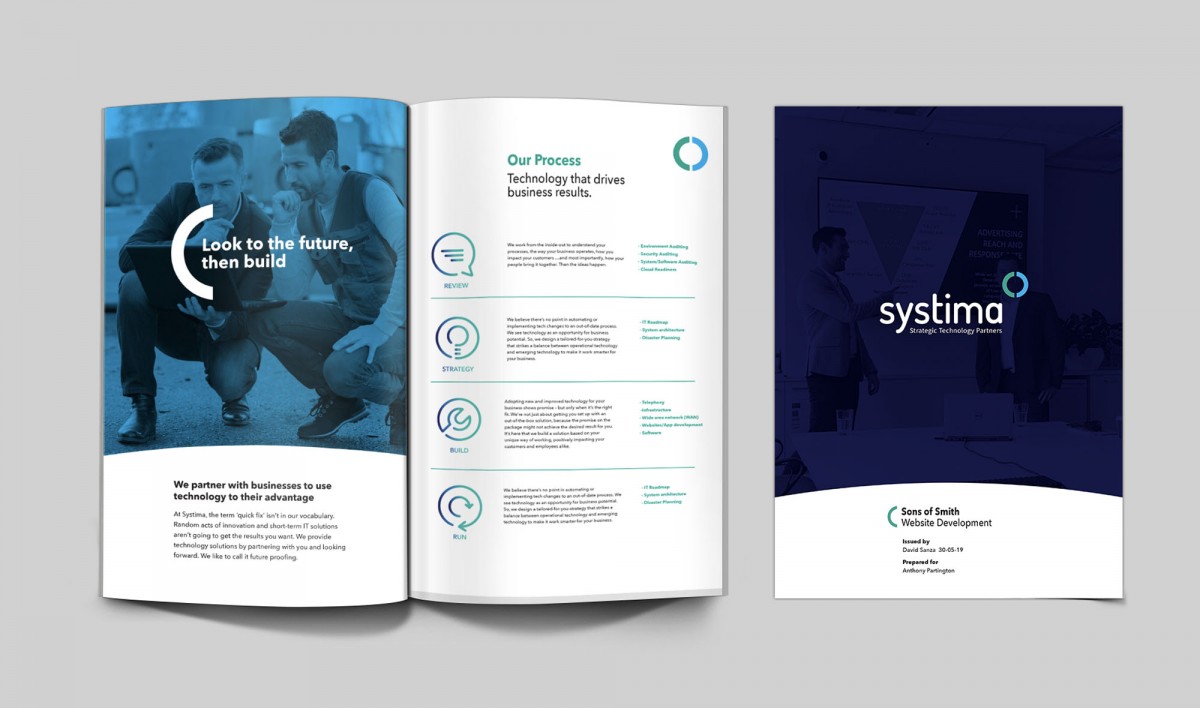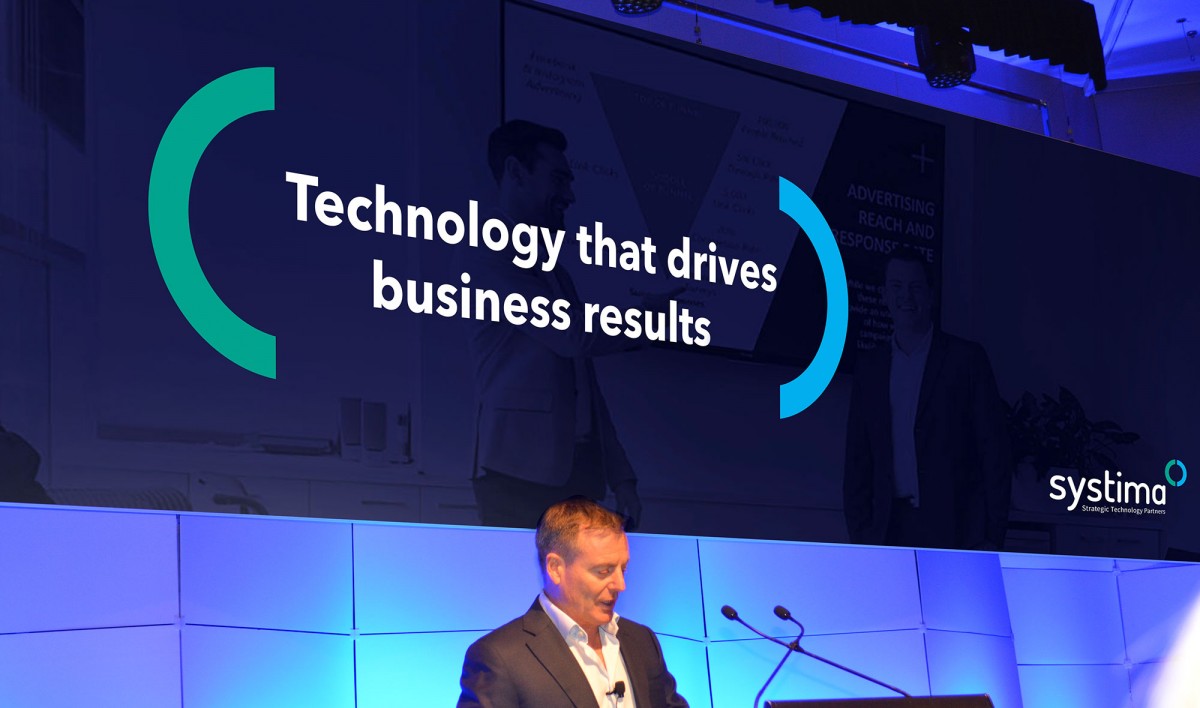 From Systima
"The project received praise from stakeholders, and we believe that Brandwell transformed our brand to the next level. The team also provided enough marketing material that will allow us to consistently advertise our brand in the future."
David Sanza – Partner