The value of brand values and how to use them
18 February 2021 | By Brandwell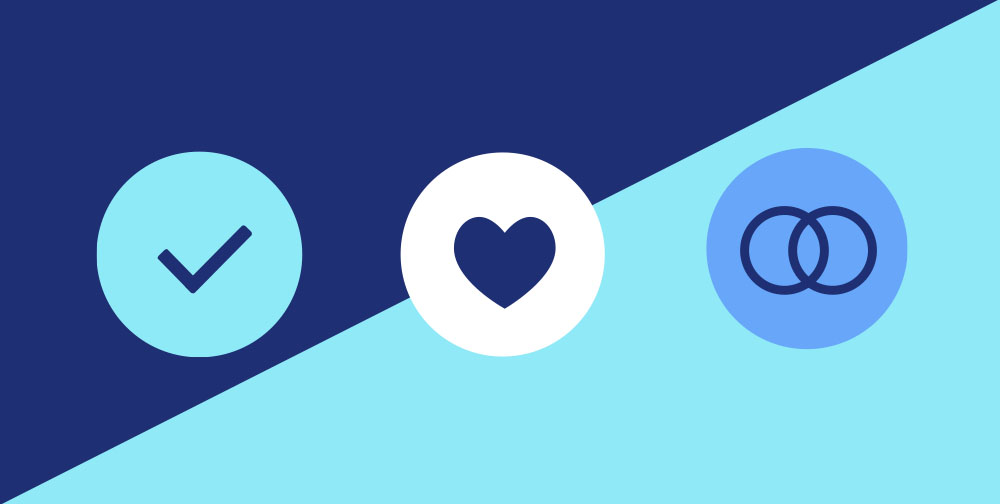 Every day, in business and in life, we make choices- what to wear, what to eat for breakfast, what podcast to listen to on your morning walk, do I cross the road now while the lights are red, should I wash my hair today or tomorrow, can I get away with a third Tim Tam? (I mean that shouldn't even be a question- you deserve it!)
Between the thousands of small decisions (am I hungry or just thirsty?) and occasionally some big ones (would eloping be simpler?), adults make approximately 35,000 decisions every day- makes you tired just thinking about it! Considering how fleeting our decision-making process can be, it's no wonder brands are clamouring over each other for presence and visibility, hoping to be top of mind when their customer is deciding between Stan or Netflix. Beyond logos, websites, products and services, your brand values represent what your company stands for. Your logo may evolve and you update your website regularly, but the one that stays the same is your values and the integrity of your business.
Now if you're like us and you're allergic to buzzwords, brand values can feel a little trite. We've seen plenty of companies who choose 5 random words, stick them on their website and call it a day. Not on our watch! Whilst your selection of brand values should stay the same over time, they're by no means a static entity. In fact, your brand values will get a workout every day as you use them as guiding principles to make business, brand positioning and marketing decisions.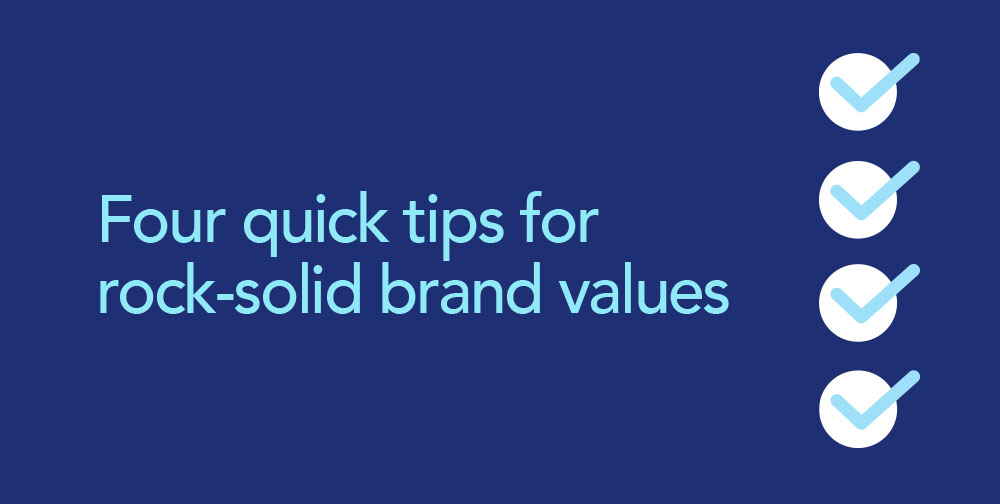 1. "Don't you forget about me"
Save the essay for your annual report and keep your brand values short and sweet. We recommend between 3-5 to make them memorable. Places like Google and Nike opt for the 'manifesto' style with a list of short mantras that are impactful but hard to retain. Keeping the number of values to 'one hand' makes it easier for customers and employees to remember them in that split second of decision-making.
2. Make it meaningful:
Avoid a list of single words that require interpretation by linking the value with an actionable behaviour or characteristic. Coca Cola provides a great example; 'Leadership: the courage to shape a better future'. Whilst we're not sure what they mean by "better" (particularly if ocean plastics are anything to go by) but at least there's a frame of reference by which to understand what they mean by 'leadership'. So once you've chosen your key values, make time to articulate what you mean by that in a short, sharp sentence that's linked to behaviours. 
3. Think long-term:
While your brand positioning, products and services will evolve over time, your values represent your mission and vision of the business. Think about what you want to be known for in 5,10, even 20 years time to make sure your values are timeless to avoid getting caught up in the zeitgeist. This isn't to say that you can't adjust them. If you feel like your brand values are no longer representative of your vision and mission, it might be time to review them. The only thing we'd recommend is that you do it deliberately and avoid in-the-moment decisions. This kind of thinking can destabilise the perception of your brand and jeopardise customer loyalty. We suggest setting aside time in your annual or EOFY review to dedicate to reassessing and updating your brand values as needed.
4. Communicate clearly:
In an age of increasingly conscious consumerism, customers are looking for brands that align with their own values. When choosing between similar products, the decision may well come to do something entirely removed from your core offering. Brands with high transparency and frequent expression of their values, mission and vision statement have a greater opportunity to attract like-minded customers and employees. Clear and consistent communication of your values helps to create cut-through in a market saturated with options.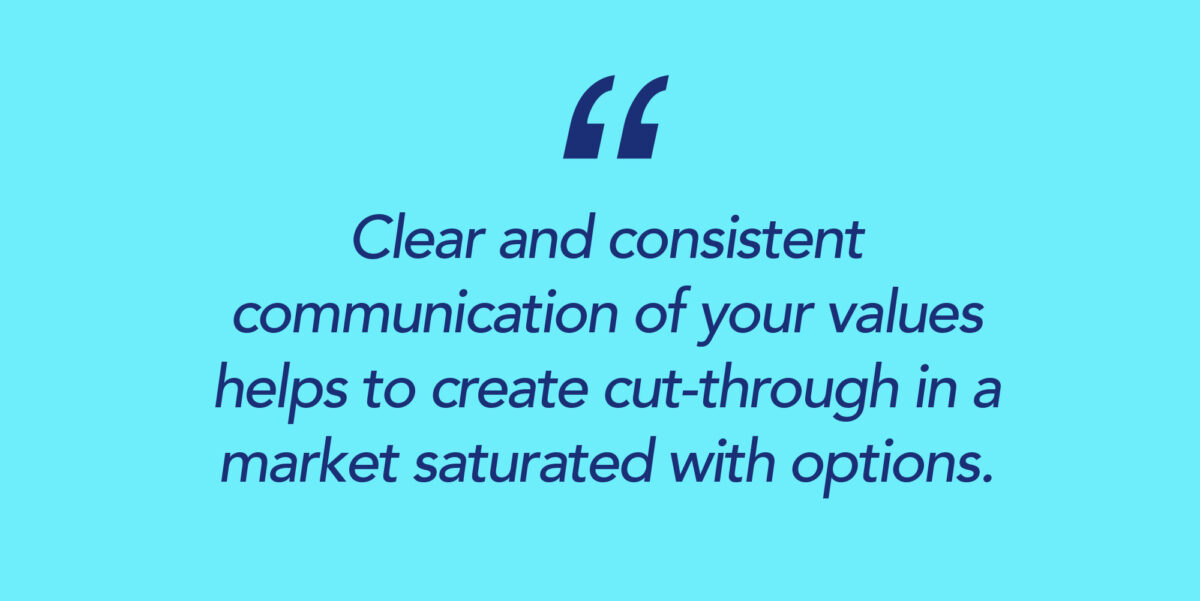 Last but certainly not least, having clear brand values also has monetary value. As a framework for decision-making, brand values act as your compass, helping steer your company in a direction that is aligned to your vision and mission saving you time and money on mistakes that ultimately do not serve your ultimate aim. Not only this but, being values aligned with your customers and employees saves you from working with or for people who do not share the same views as you. Misunderstandings and misalignments can be costly for small business, so attracting the right kind of people by having strong brand values will pay off in the long run.
If you're on the fence about what to do with your brand, give us a call for an obligation-free chat- it might just be the best of the 35,000 decisions you make today.
---
Brandwell – Creative Branding Agency Melbourne