What is FMCG Branding & How to Nail It! | Brandwell
14 June 2022 | By Brandwell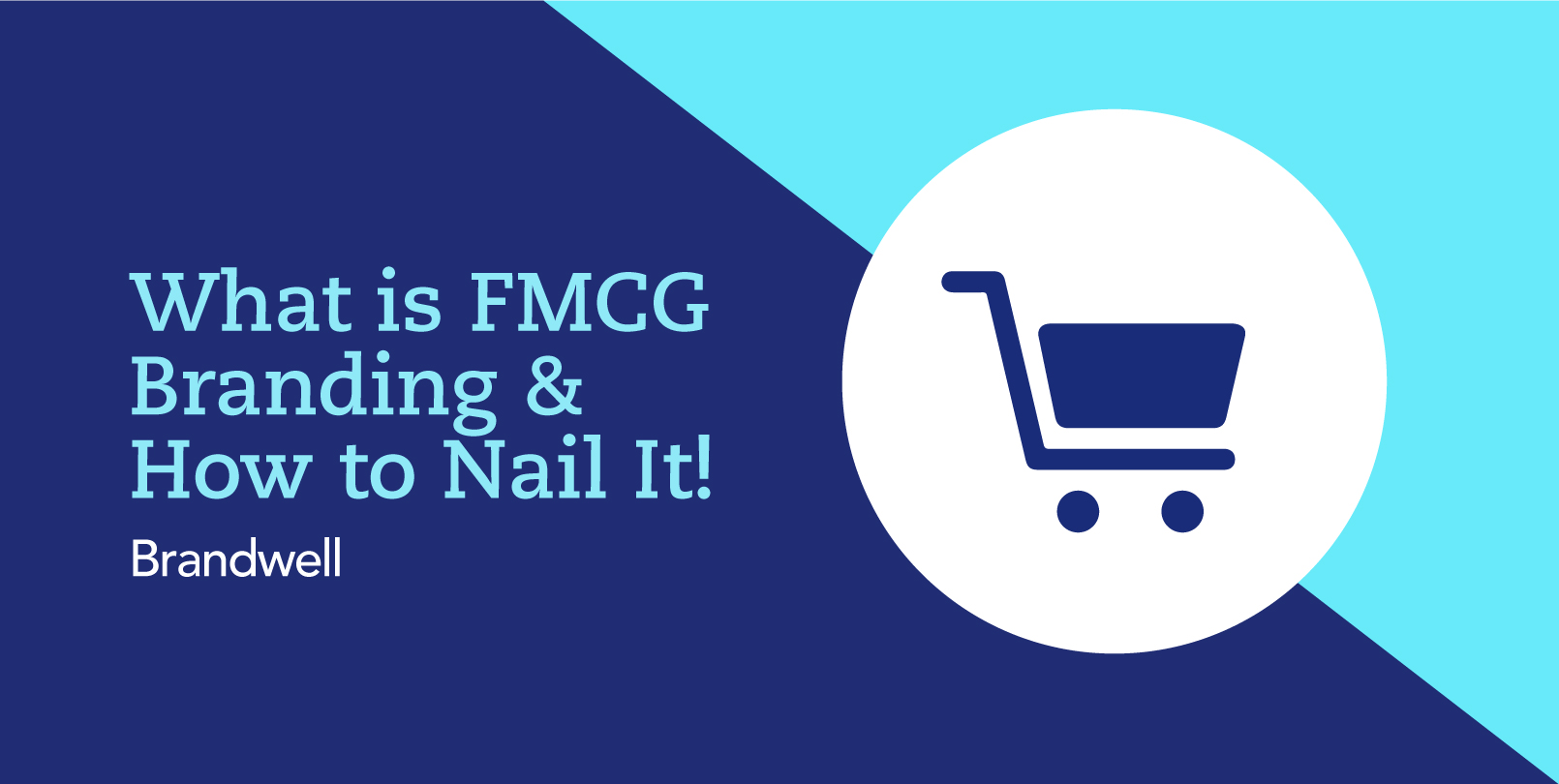 The FMCG industry is one of the largest sectors in the global economy. According to a quantitative analysis report published by Allied Market Research, it is projected to reach a $15,361.8 billion global valuation by 2025.
To survive in this fast-paced and fiercely competitive market, FMCG companies must employ solid branding and marketing strategies that help them stand out. FMCG branding, when done right, increases brand visibility and awareness and allows for the creation and execution of an effective competitive positioning strategy.
If you're trying to break into the FMCG market or want to improve your current standing in the market, this blog covers all you need to know about FMCG branding, best FMCG trends, how to increase sales of FMCG products,  and the overall FMCG branding strategy.
What is FMCG?
FMCG stands for Fast-moving Consumer Goods. As the name implies, these goods sell quickly and are used regularly. Most of them have short shelf lives because they are designed and mass-produced for fast consumption.
FMCG products are generally low-cost but have a high turnover due to high demand and sales volume. Unfortunately, not every FMCG company enjoys the profitability promised by this market. This is largely because most FMCG companies sell similar products. The only way manufacturers can survive and thrive in this industry is if they focus their efforts on branding and marketing.
Branding is especially important in the FMCG industry because it helps differentiate your brand and products from a plethora of alternatives. The more identifiable your brand is, the easier it becomes to build brand loyalty. FMCG branding strategies also help you create and define your unique value proposition, which is a key factor in influencing consumer choice.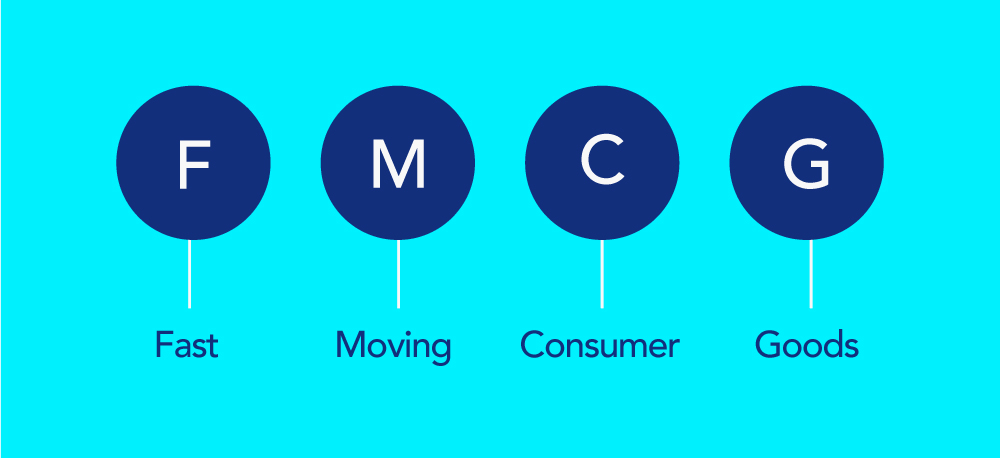 Examples of Products
Your go-to processed foods and beverages, personal care items, cleaning agents, and healthcare products all fall under FMCG products.
Examples of some well-branded FMCG products include Coca-Cola beverages, Nestlé foods, personal care and hygiene products by Procter & Gamble and Unilever's consumer goods.
These brands are some of the largest FMCG companies in the world. They have established strong and memorable brand identities, which make them forces to be reckoned with. They have clearly shown and continue to show what great branding can achieve — leadership in a saturated market.
How to launch a new FMCG product in the market
Launching a new FMCG product can be tasking. Brand strategists have to be meticulous and creative in such a highly competitive market. The following steps will improve your chances of a successful FMCG product launch:
Understand Your Customers
Before launching a new FMCG product, you have to conduct thorough market research to understand your customers and competitors. This data is essential as it will inform your marketing strategy (what to market, who to market to, and how).
Once you've done your research and have ideas for your product, you need to run some tests to make sure you get your messaging right. You can do quantitative testing (surveys and polls) to whittle down your ideas and qualitative testing (interviews and experiments) to refine your final ideas to fit your customers' wants and needs.
Marketing is the best way to stand out from your competitors and ensure a successful launch. Use insights from your research and tests to define your message. Think about all aspects of your marketing — brand design, product packaging, promotional offers, in-store marketing, and advertisements. This is where your brand strategy helps you stand out.
A successful product launch doesn't end once the product is on the market. You need to keep testing ideas, collecting data, and measuring what works to help you improve. Leveraging customer feedback is a great way to keep your brand ahead of the curve.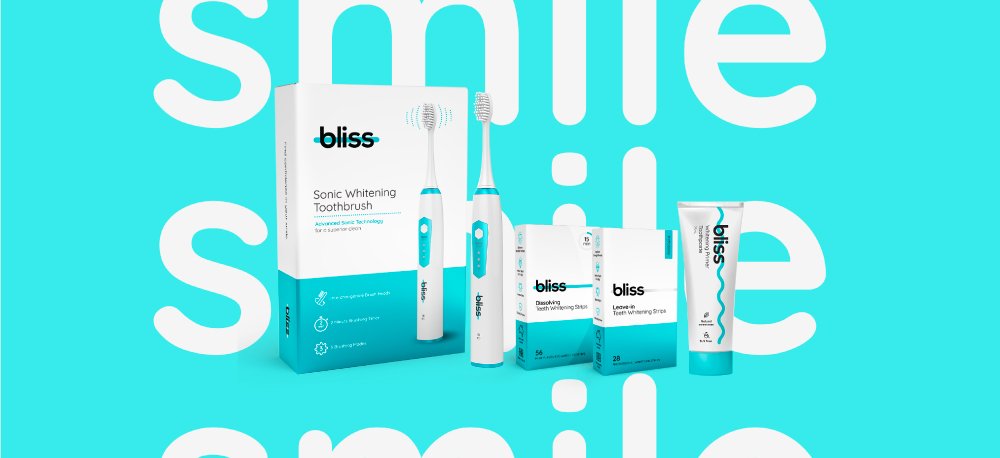 Branding strategy
FMCG product marketing strategies are more effective when supported by a good branding strategy. A brand with a clear story, identity, and solution is more marketable and likely to draw the consumers' attention. An excellent FMCG branding strategy can be developed by:
Setting your branding goals: One mistake that is often made when developing a brand strategy for FMCGs is focusing on brand awareness alone. A good branding strategy should accommodate other goals such as brand loyalty and brand recall.
Being consistent: From your product packaging to your logo, all your brand assets must be consistent with your central messaging and theme.
Being a storyteller: Tell a unique brand story that your customers can relate to and connect with. This is one of the best ways to earn their trust and loyalty.
Measuring everything: If you want to know if your brand strategy works, you need to use data and analytics. This will tell you which strategies you need to stick to and which should be discarded.
Brand design
The FMCG industry is filled with hundreds of brands offering similar products. As a result, there is a constant battle for consumer attention. This is why branding is especially important in the FMCG market. Branding makes your products memorable and recognisable. Some key aspects of branding for FMCGs include;
This is an important process that is done keeping the end-user in mind. Product design is necessary to ensure that your product not only looks good but also works well. It helps you deliver a better user experience to your customers.
FMCG brand design is what will determine whether your brand stands out or not. It goes beyond the logo and brand colours. Your brand design should include all the elements that make and define your brand identity — tone of voice, brand purpose, and brand message among others.
Ecommerce – Website Design
Online marketing is the fastest way to reach new audiences and improve brand visibility. A good website design can help increase your conversion rate and also boost customer satisfaction.
Marketing campaigns are the vehicles that launch your product into the world. No matter how stellar your branding is, you need to do some marketing to generate more buzz around your business and facilitate the building of a loyal customer base.
An effective point of sale design makes it easier for customers to purchase your product. It also encourages impulse buying.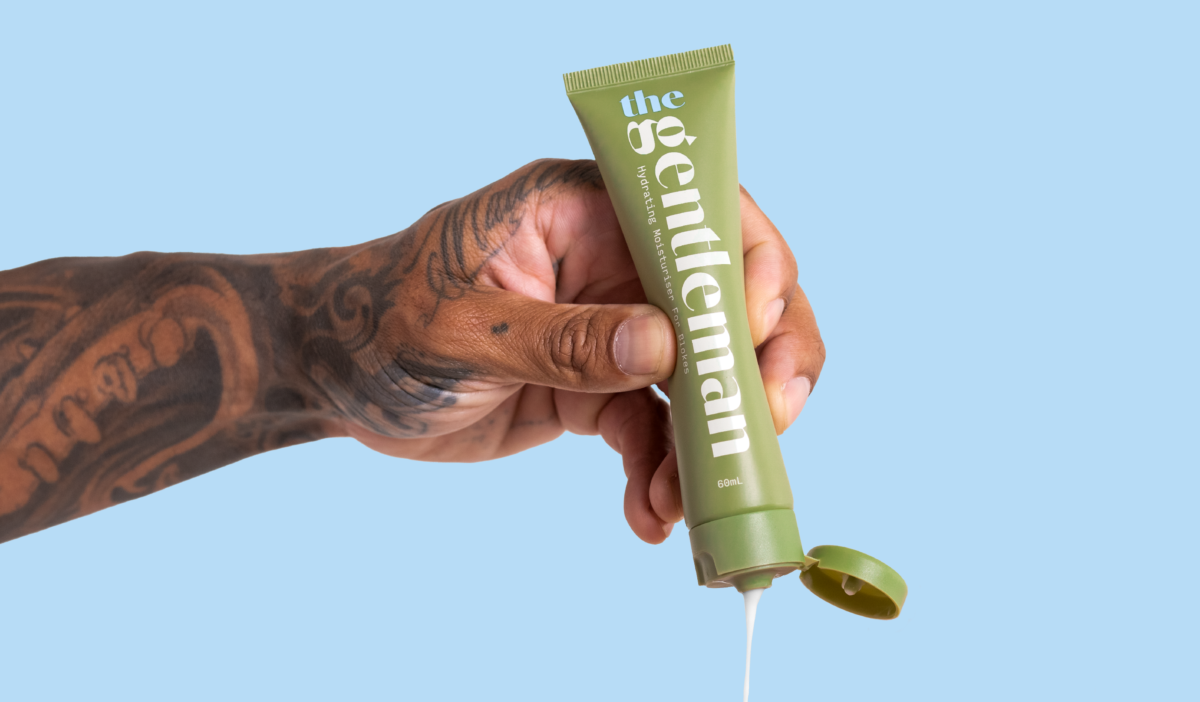 FMCG Trends
More than showing you how to increase sales of FMCG products, FMCG trends help you navigate through the ever-changing FMCG landscape. Monitoring and understanding the current trends will give your brand a competitive edge and help you stay relevant in the industry. It is, however, important to note that not every trend will work for you. By studying them and understanding your brand, you'll be able to pick out strategies that can be tweaked to fit your brand design and goals, as well as mistakes to avoid.
Some of the hottest trends in the FMCG market are;
Now, more than ever, consumers crave convenience when it comes to shopping. FMCG brands, especially the food & beverage brands, are stepping up to deliver a better customer experience by leveraging technology, switching to DTC (direct-to-consumer) business models, improving packaging design, and expanding their product line.
COVID-19 played a huge part in boosting self-care and wellness trends. With more people adopting healthier habits, FMCG brands have started focusing their efforts to support these lifestyle changes. By building and promoting a health-conscious image, FMCG brands stand a better chance of winning consumer trust.
FMCG brands are making sustainable improvements to attract consumers who are all aboard the "green train". From changing to plastic-free packaging to using more organic products, FMCG companies are doing all they can to show that they are environmentally aware and committed to helping their consumers make more ethical choices.
E-commerce and digitalisation have become the main focus for FMCG companies. By building a strong online presence, FMCG brands can reach more customers, adopt better marketing strategies, and personalise communication with their customers.
Data makes this new world go round. FMCG companies that want to protect and improve their standing in the market are now turning to Big Data for consumer insights. These insights (purchase behaviour and preferences) make it easier for brands to customise their marketing efforts and also predict future market trends.
FMCG Case Study
We've handled and completed multiple FMCG projects. One case study in particular that heroes our FMCG branding process is the First Press Coffee project.
First Press Coffee came to us with a job to expand their reach and get more people interested in their boutique brand. By creating a fitting visual identity and delivering a clear brand message, we were able to achieve their goal. Today, First Press Coffee can be found in major chain stores.
Take a look at a selection of our most successful projects.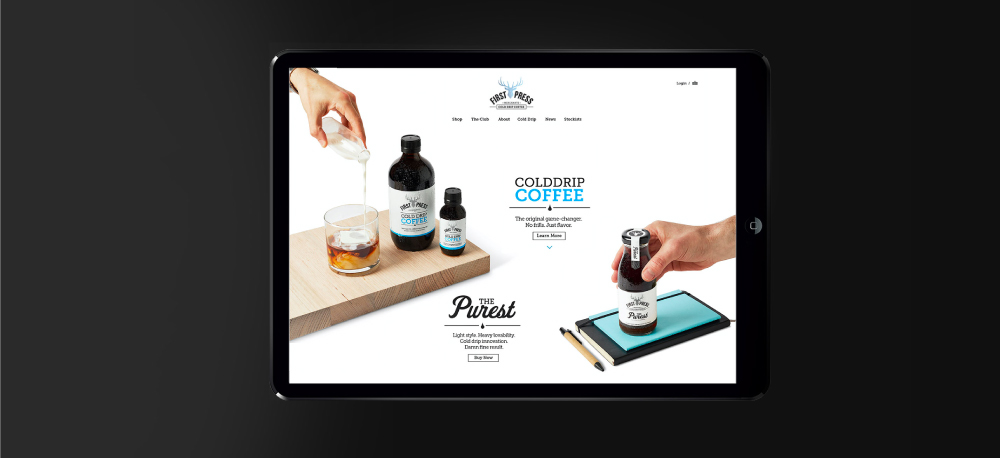 How to get started?
At Brandwell, we offer branding and marketing services that help accelerate your business growth. If you're looking to improve your brand's public perception, create a successful market-penetration strategy, or do a full rebrand, get started by reaching out to us. We look forward to working with you and bringing your vision to life!
Brandwell – Creative Branding Agency Melbourne