Why rebranding is a powerful business move
10 September 2021 | By Brandwell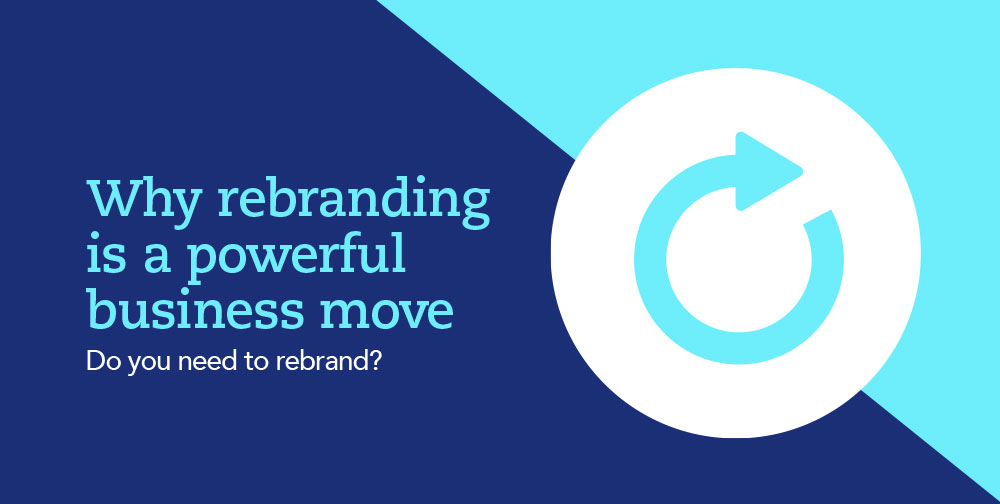 Do you need to rebrand? There could be an obvious reason for rebranding, such as a change of ownership or low sales performance in your market. You need to stay connected to your customers and ahead of your competitors to understand when you need to ask if it's time to rebrand. Rebranding should give you a distinct, highly visible public image and achieve your goal whether it's to reposition, refresh or increase performance. This article explains the ins, outs and reasons behind rebranding.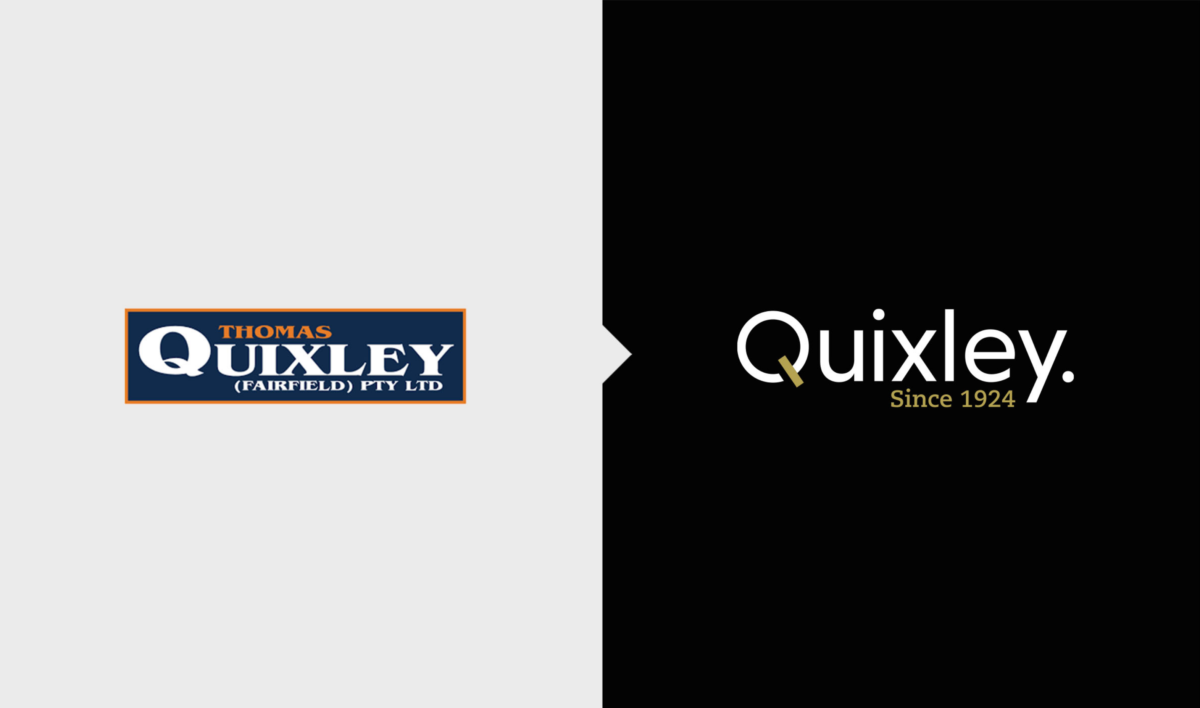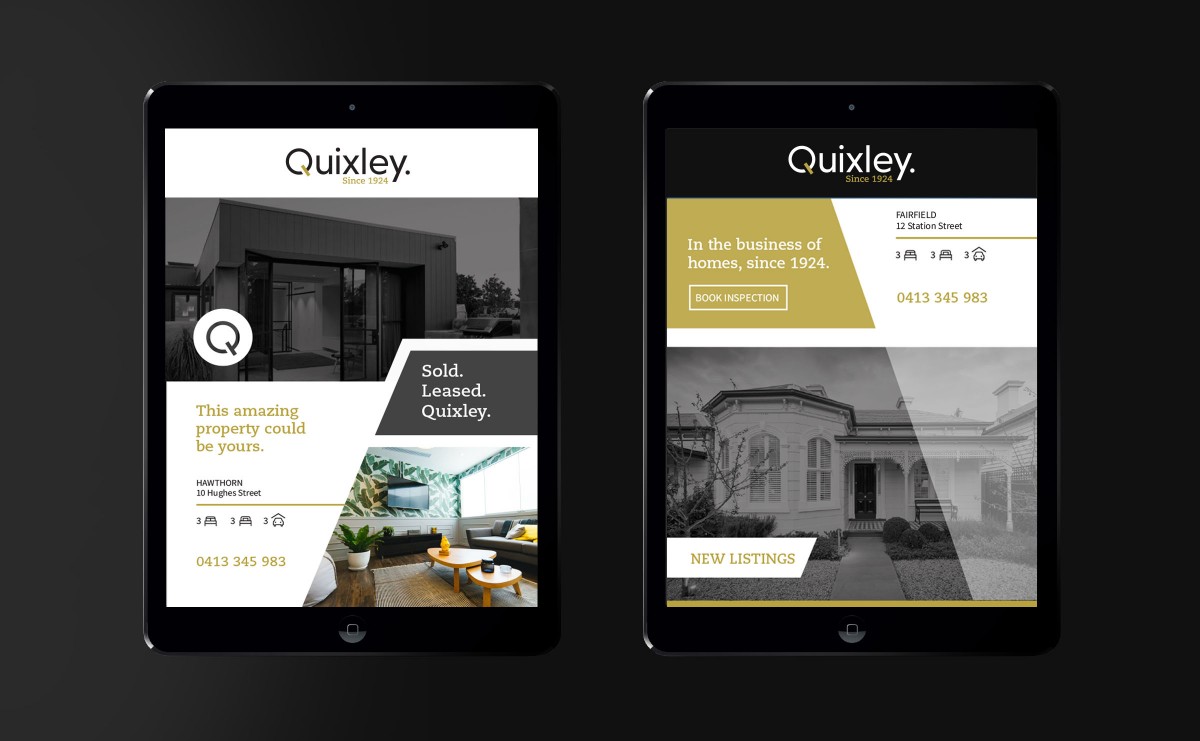 What is rebranding?
Rebranding is so much more than a change of logo or other superficial changes – it's presenting a new and better version of your company to the world. You'll need a dedicated marketing strategy to create an identity in the minds of consumers, investors, competitors, and/or shareholders.
Your rebranding should involve a new business marketing strategy which is rolled out publically in the form of a new:
name and legal name in some cases
mission and value statement
logo
social media presence
advertising themes
Why do companies rebrand?
There are many reasons why companies choose to rebrand. We discuss some of the most common reasons why companies rebrand which include mergers, global expansion, repositioning, reputation management, and changing markets.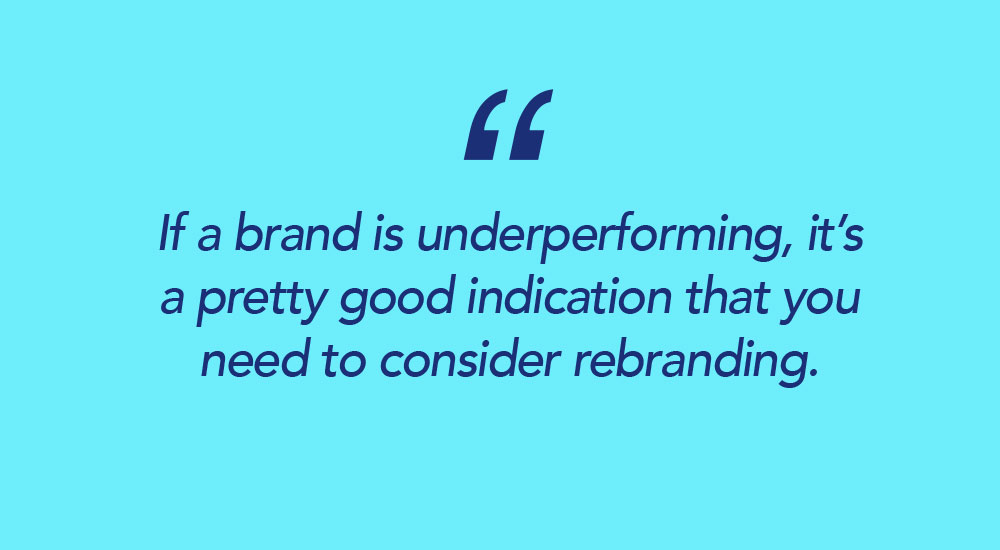 Low brand growth
If a brand is underperforming, it's a pretty good indication that you need to consider rebranding. Researching and analysing consumer behaviour can reveal the drivers behind a brand's performance in the market; and guide you towards a solution. This is truly an opportunity to distinguish yourself from your competitors.
Mergers and acquisitions
Changes in business ownership, such as mergers, acquisitions and demergers, generally result in an immediate rebrand. Companies not only need to make the change visible but also needs to comply with legal requirements. Through a rebrand, an organisation can focus on the true essence of the company and transform its extensive brand portfolio into a smaller, simpler one.
Updating company image
Evolving trends mean that brands can come across as old-fashioned over time. In the past, brands were often created in a more sleek design with primary colours and lots of greys. Now, designs are moving towards more use of colour and shapes.
Global expansion
In some cases, a change is necessary so that a brand can also be used globally. This may be because the brand name is specific to a particular country. In certain countries, a brand name may also conjure up the wrong associations. Organisations that sell the same products in several countries, but under different brand names, are also increasingly using one international brand where appropriate.
Changing markets
For some companies, changes in a market situation mean that their very existence comes under threat. The digitisation of society, in particular, is making it necessary for certain sectors to reinvent themselves.
Reputation damage
A company may develop a poor reputation for many reasons, such as a lawsuit; faulty product recall; environmental scandal; or hidden data breach. The general public is usually wise to cosmetic changes so the company needs not only to change its public image but also make a major behavioural change to win back trust.
Repositioning
If managed properly, a change to the brand positioning and brand promise of a company can have excellent outcomes for the organisation. Everything is adapted in line with the organisation's new strategy and promise; products or services; HR policy; customer contact; and corporate identity. Rebranding makes this change visible to all stakeholders.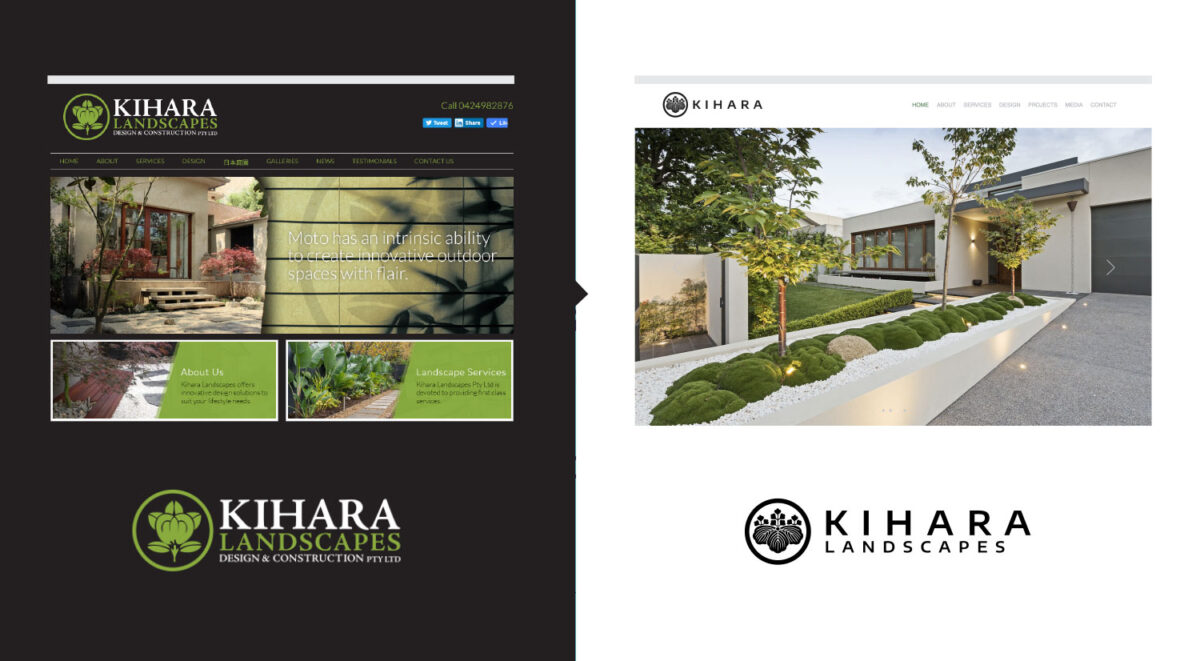 New CEO
A new CEO often brings the winds of change with them. This may result in significant changes that influence the course of the company, including brand identity.
Brand identity confusion
When new players enter the market, or existing companies rebrand, there is the potential for brands to appear similar and create confusion among consumers. Your company's brand needs to be distinct from your competitors at the risk of losing your edge in the market.
Digitisation
More recently, digitisation is becoming the main driver for brand and logo change. In the past, brands were developed at the time that 'digital' played a limited in brand application. Long-running companies are starting to catch up with digital branding and creating slicker visual identities.
Why is rebranding a good idea?
Rebranding is a powerful business move because, if you play it right, it can create a buzz around your business and offerings. Another important benefit is that it's a great way to reinvigorate your staff and build their loyalty to your company.
How do I know if it's the right move for me?
Before you even decide to rebrand, you need to consult your customers. Undertaking market research is vital to find out if your customers will support a branding change. The US-born Gap clothing store learnt this the hard way in 2010 when its logo change sparked a huge public backlash. They switched back to their former 20-year-old logo within days of releasing the new logo.
What is the process?
Rebranding is a big deal. It takes a lot of time, effort and money, so you'll want to get it right. If you go through a careful and thorough process, you'll set yourself up for success.
Identify your reason for rebranding
Bring in the expertise of internal or external brand strategists and designers
Understand your audience – don't forget to ask your customers' opinion
Find your USP (unique selling point)
Complete a brand audit and strategy
Identify what your rebrand needs to articulate
Research and development
Develop your new brand identity
Update your brand guidelines
Take it to the public
Get feedback
What are you waiting for?
It will only cost you time to research and analyse whether you need to rebrand. The decision to rebrand isn't necessarily obvious but it is one of the biggest decisions you will make for your company. Today could be the start of a whole new fresh approach to your branding and marketing strategy. Rebranding agency Brandwell is ready to be your business partner when you're ready to rebrand. Check out our essential branding guide to get started.
---
---
Brandwell – Creative Branding Agency Melbourne