Putting the real in real estate
14 January 2020 | By aircraft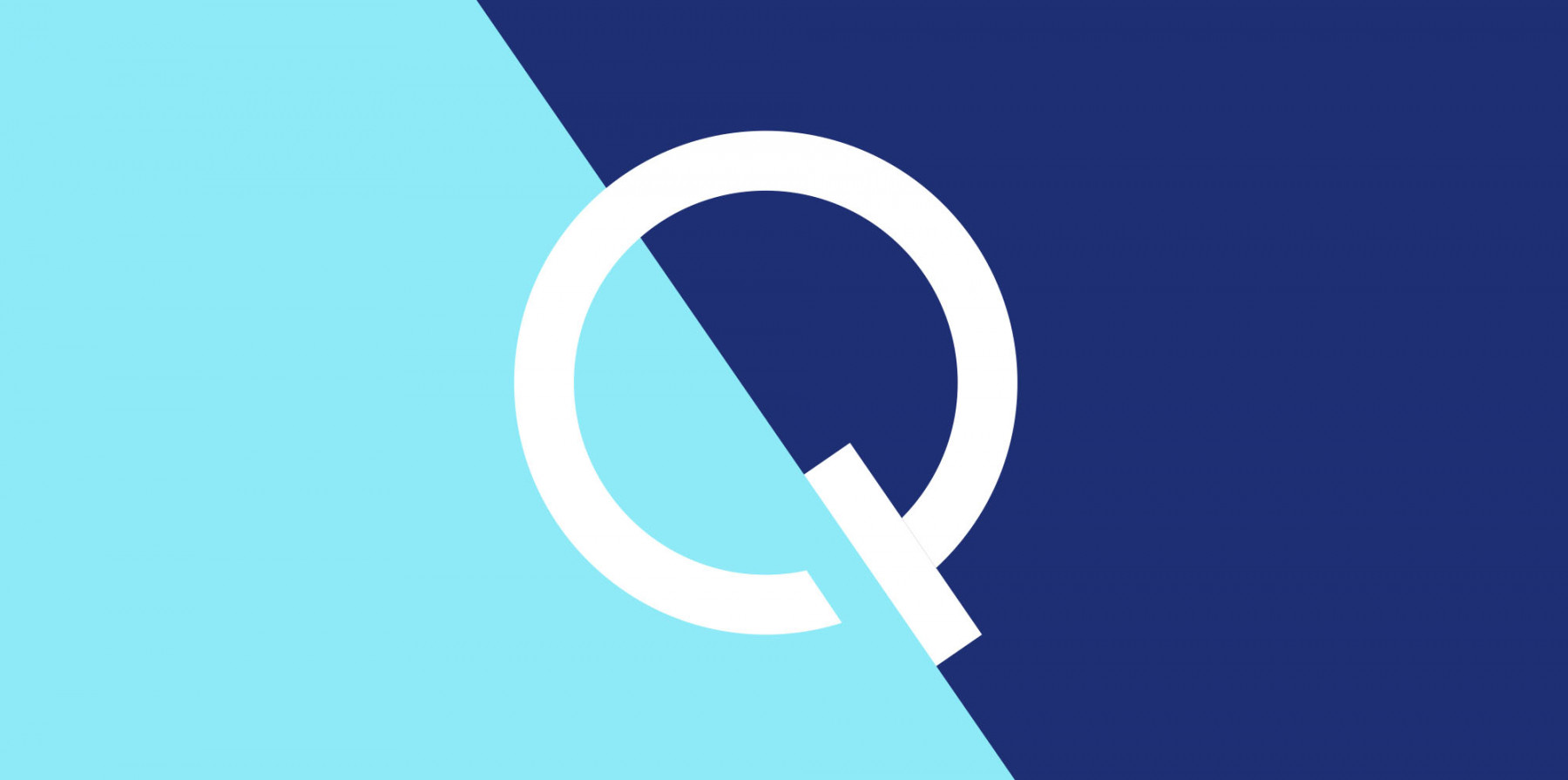 The brandwell re-brand that gave Quixley an authentic market presence
You don't need to be a property mogul to know how real estate works. A simple game of Monopoly instils the basics of location, buying and selling. As a real estate agent, this poses a problem in that the simplicity of the process encourages many a salesman…

With so many real estate agencies in the game, how do you make yourself visible on the board and be considered a worthy participant? When Quixley came to Brandwell, we were faced with this state of play.

Perceived mainly as a management group, Quixley wanted to be seen as a genuine player in the Melbourne property market with the actual ability to buy and sell local properties. Quixley's re-brand therefore required us to play with the branding basics of perception and positioning to propel their profile and broaden their brand awareness.
Regarding rentals, sales and property appraisals, they clearly wanted to be noticed – but without the overwhelming bells and whistles of being a big agency. Our solution? Referencing the realtor's esteemed local experience in a contemporary way would keep them the most relevant – and what's more – real.

Without a large property database to call upon, immediately increasing their attractiveness to new audiences was integral to our re-brand plans. We began with a renaming process, from Thomas Quixley to the much simpler Quixley, re-positioning the agency from a sole player to a talented team in the process.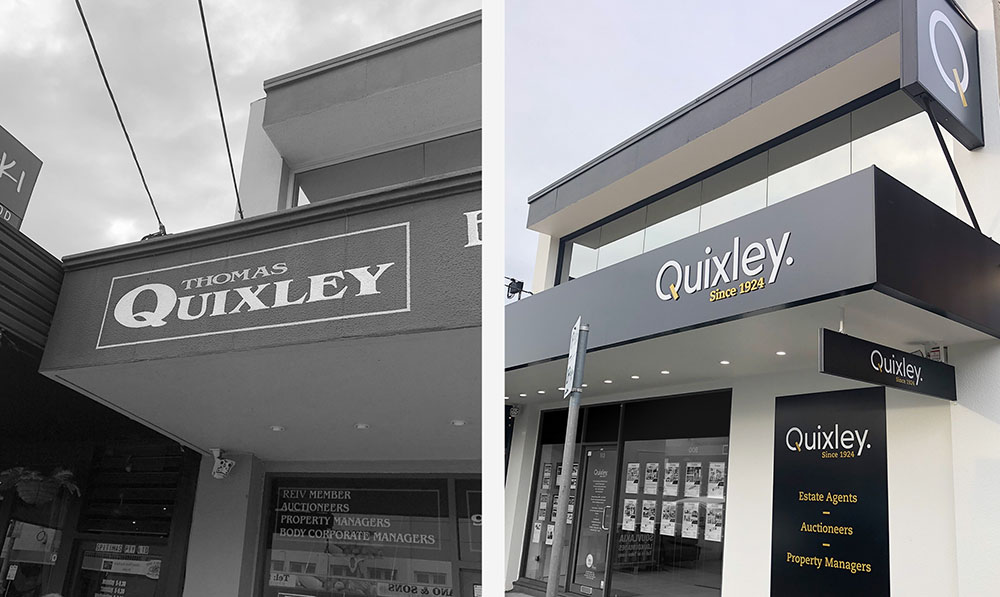 As real estate agents in the acclaimed Fairfield / Alphington area, it was evident that to elevate the agency above the rest like a prized high-rise, promoting the fact they'd been in the industry (and the area) for over 95 years was also of utmost importance. To do this successfully, we stated the literal facts within their logo and showcased their passion for local property through complementary imagery.

Undertaking local market research and analysing direct competitors, we identified the need to layer our visual solutions with language that spoke equally of their approachability and experience. Adopting a tone of voice that had authority and heart, the final deliverables clearly portray Quixley as more than a property management group – one that's rich in history and culture.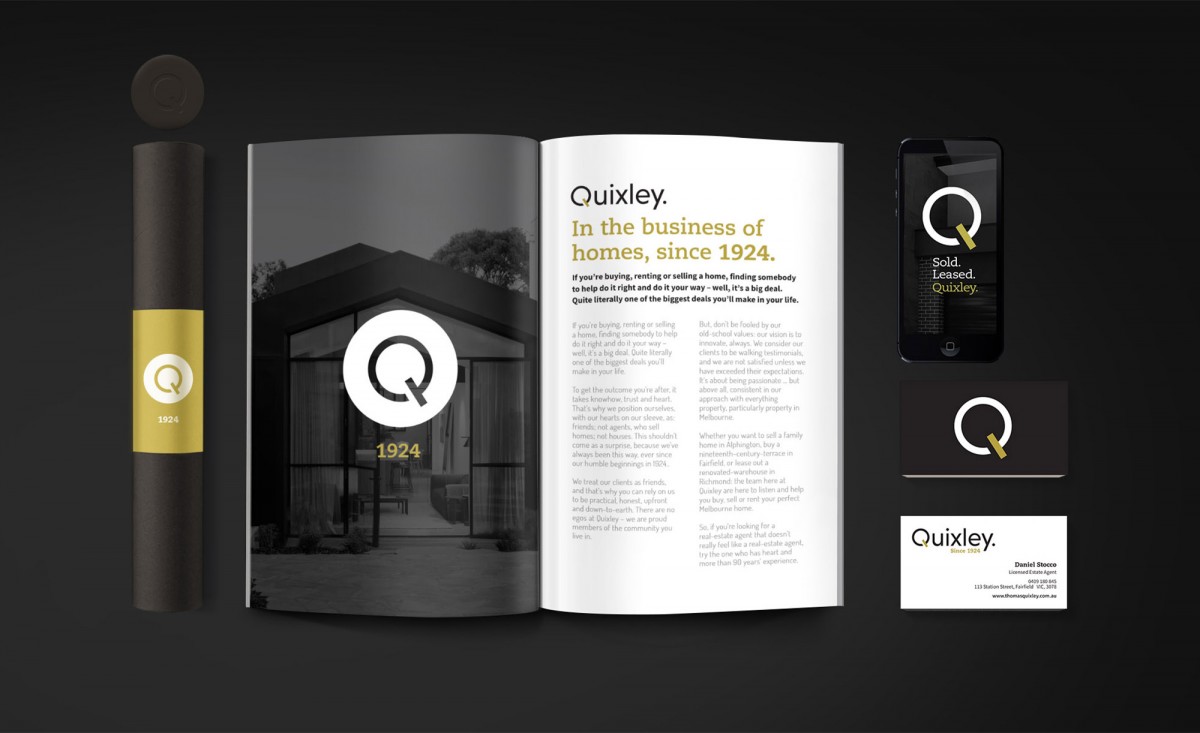 The Quixley re-brand called upon the complete suite of Brandwell services including brand strategy, brand identity building, style guide creation, website design and development, photography and content creation for both traditional and digital marketing collateral. Of the working process, Quixley were quick to recognise our extensive research and personable approach:

"Since our re-brand, we've reported some of our best sales figures to date, with 25 property sales taking place in 2019 alone. Coupled with over 200 leases, you could say we're in the best position we've ever been in."
Daniel Stocco
Partner and Licensed Estate Agent
Quixley Real Estate
Could your business similarly be more visible on the board? If your brand requires re-positioning to be perceived as a valuable player like Quixley, get in touch with our team to discuss our brand strategy services.